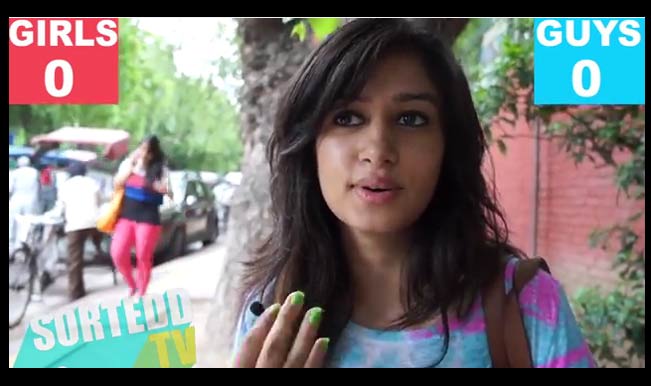 Although India is taking one step at a time and gathering, medals at the Commonwealth Games 2014 at Glasgow, India so far  has bagged 41 medals which include 10 prized gold, 19 silver and 12 bronze. The overall medals tally of 41 means India occupy sixth place on the standings yet the youngsters of our nation don't give a damn about it! rather they have no clue about the Commonwealth Games 2014!
While we claim to celebrate out sport stars, we are sorry to say that the affinity is only limited to Cricket. This became evident when Sortedd TV went for yet another Vox Pop run around Delhi.
This time, the team took to the streets of Delhi on a quest to find out how many people actually had a clue as to what was happening at the Glasgow CWG 2014, or rather, if anyone knew what the whole deal of 2014 Commonwealth Games at all. They pitted the boys and girls head to head in this general knowledge challenge. Who came out on top? Who will win? Watch the video to find out!
This YouTube video will make us realise that the basic knowledge in sports is barely minimum among the youth. While we bleed blue and go gaga over cricket, we are extremely ignorant to other sports. When the guys and girls are asked question about athletes representing India at CWG, they had no clue. Other than that when they were asked, 'What are commonwealth nations?  When and where was the last CWG held? When and where are the current CWG being held?', all they could come up was  some bleak guess work! The appalling answers given by the people to the basic questions will definitely shock you.
Although this video pits guys against girls, battle of the brains would be more apt to describe the video, where in all the efforts go in vain! This clearly paints a picture of the awareness quotient of the youth of our nation. Watch the video to know for yourself how the guys and girls fail miserably at this basic quiz!