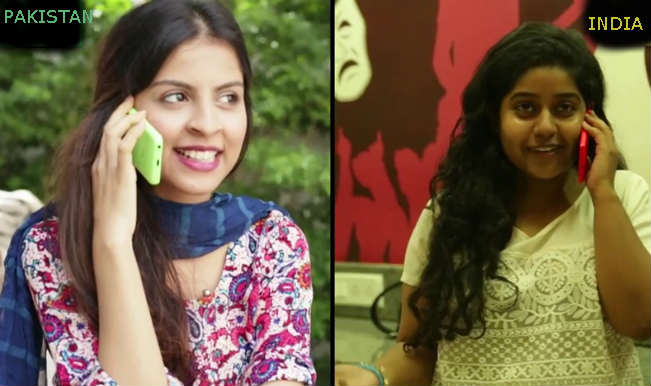 This Independence Day, AIB has presents a video which has blurred all the dispute lines from the neighbouring nations of India and Pakistan. Known as the ever-fighting nations since Independence, people across borders mostly made negative speculations of each other, without knowing much about them.
Indians and Pakistanis always had a preconceived notion about each other which was usually fed on by political forces and violence. With our competitive minds, we always tried to be ahead of each other in our talks, debates and everything where we spoke about India and Pakistan.
But this video would prove your wrong! After watching this you are sure to realise that you were wrong all these years. You would understand that it is the same vigor and energy that the youth holds in both the nations. Talking to strangers across borders you would just feel like a friend you met for the same time.
Watch the video to know people from India and Pakistan spoke to each other!