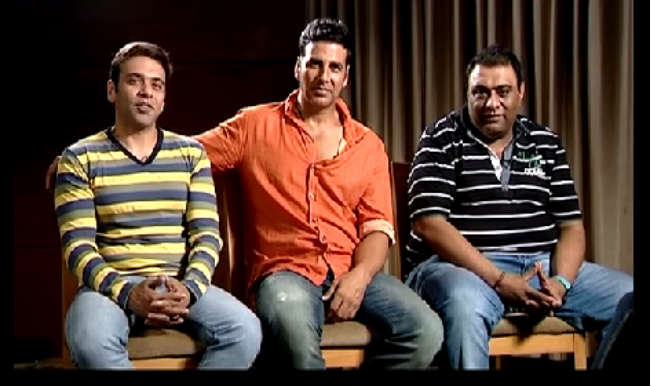 In this video Akshay Kumar, along with the directors Farhad and Sajid are seen talking about the epic moments they had behind the scenes while filming for Entertainment. In the fun interview, Akshay reveals that the cute dog used in the film has had six body doubles while Akki wasn't even given one. The dog had his own personal vanity van and worked only three hours a day while the Holiday star worked for about eight hours a day. To catch all the behind the scene drama and to know more about the film, tune into Zoom tonight!
Entertainment is Farhad and Sajid's directorial debut also featuring Tamannah Bhatia and Johnny Lever  in important roles. The song 'Johnny Johnny' from the film has gone viral and the audiences have been raving about it! Entertainment is set to be premiered in London Friday, August 8. Slated to release on August 8, the story of Entertainment is based on a real life incident. We wonder if this upcoming Akshay Kumar starrer will perform exceedingly well just like Holiday did!
Watch the exclusive interview promo featuring Akshay Kumar,Farhad and Sajid below!