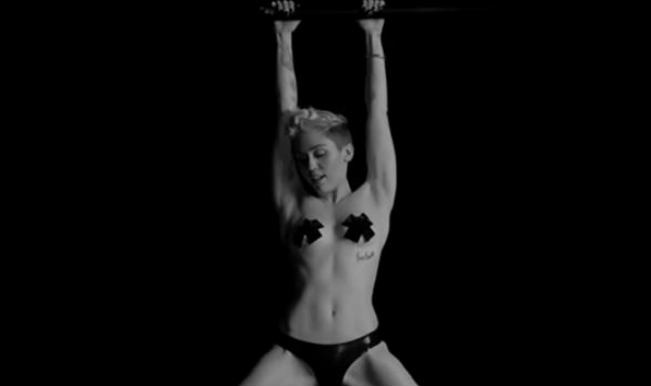 Former child actor and now singer Miley Cyrus has gone crazy in her new video Tongue Tied. First of all, the girl released the video online through a hospital bed. We wonder why. She was sick and she probably needed to show her new video to the world to divert her mind.
Whatever the urgency was, the celeb wild child has gone a step ahead from her earlier semi-nude video to again show a lot of skin in Tongue Tied.
The song is not bad to listen to, but the video does not suit someone Miley's age (21), we feel. Or maybe it's just that we still see her as a child from Hannah Montana! We just cannot think of her as 'hot' even after her stupid 'twerking' act and all that. But if this is just the way she wants to be, who are we to stop her?
Watch Miley Cyrus' new song video Tongue Tied below!