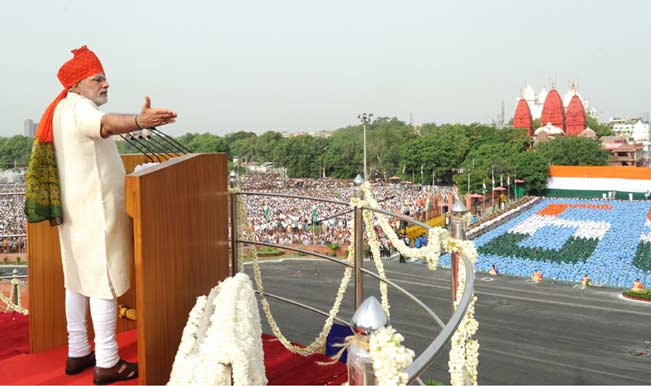 On the eve of Independence Day, National TV NIC Webcast, presents the whole of India in a video. In the beginning, the video showcases the concept of Unity in Diversity in the country. It portrays how the nation has been holding its different cultures, traditions, lifestyle, and religion since ages. It is a peek into the country across its length and breadth.
We are one among the few nations in the world which occupies various dance forms, talented singers, and astonishing art forms and has managed to give equal respect to all of them. The video also shows the pre-independence era and gives a bow to some of the famous freedom fighters. They have also managed to find some of the young minds of the country who sacrfied their lives fighting Britishers.
It has on each state's contribution in the naton's progress. From natural beauty to their traditional works, the video has done an amazing job compiling to show India in a short span of time.
Further are the celebrations in Red Fort on Indpendence Day. The later part is the Prime Minister Narendra Modi's speech on the National Festival. Modi in his speech has again spoken about the development the country is going to witness in the coming years with more FDI. His tagline, "Come, Make in India" has already garnered the youth's attention.