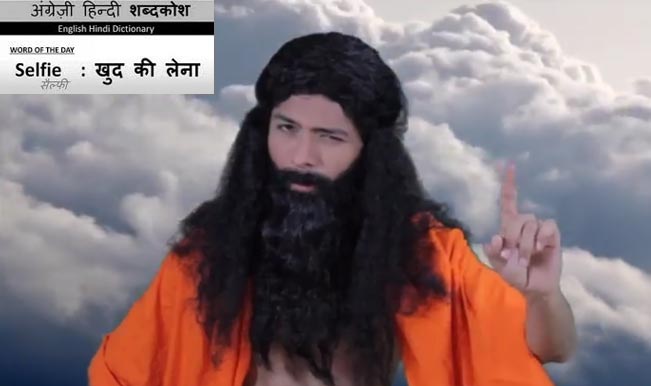 Julaab Gang is a women's comedy show produced by JAM productions. The literal translation or their tagline is – For those who suffer from Verbal Diarrhea.
They are back again with yet another hilarious take – this time, on the #selfie fever! This is a parody of Vivek Mushran and Manisha Koirala's song Ilu Ilu from the movie Saudagar. The group has done a spin-off on the same by showing the obsession with selfies. The song explores the new fad of the 'I Love Me' part of India.
Julaab Gang will help you to look at new faces along with facets of the desi #selfie mania in each and every corner of India. You will get to see everyone from Angelina Jolie to Narendra Modi and everyone you could think of when the word #selfie comes to your mind. This is indeed a new Selfie Literacy Campaign!
They also have godman Baba Ramdev in the end saying, "Selfie matlab khud ki lena", which obviously has double-meaning connotations. This funny video explores every aspect of one's obsession with the pout and selfies!
Watch the hilarious video below!