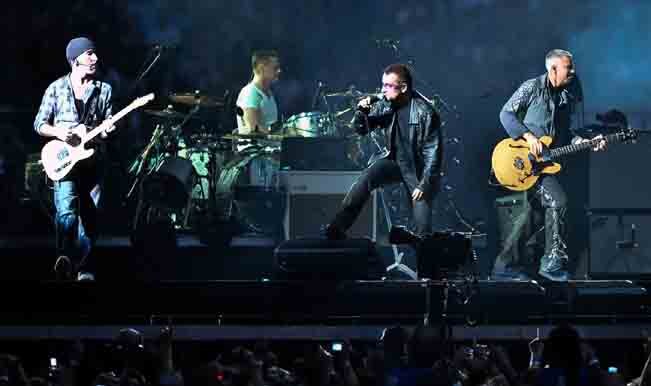 Rock is a genre most people love, irrespective of age, gender or nationality, provided they have any taste in music whatsoever. There are several sub genres within rock, so many that it gets really, really confusing to tell them apart at times. Rock is still popular to this day more than 60 years after in made its debut, it has since then evolved into many forms like rock and roll, heavy metal, punk rock etc. Here is a list of what we consider to be the 10 greatest rock songs ever (we've only included one song per band) and if you consider yourself a true rock fan you'll probably heard all of them. These songs no only sound good, some of them revolutionised rock, and indeed the whole music industry. The 10 greatest rock songs, in no order of greatness are as follows:
1) Rock Around the Clock (1955) – This song by Bill Haley and His Comets issued in the era of rock and roll. Though it wasn't (contrary to popular belief) the first rock song, it was the first song that makes rock and roll mainstream. Rock and Roll was to dominate the US during the late fifties and through the sixties. This is hence one of the most revolutionary songs ever.
2) Hound Dog (1956) – This song was performed by Elvis Presley (but not written by him) and contributed to his nickname i.e. "The King". Elvis's version of the song has sold over 10 million copies world wide.
3) Let It Be (1970)- The Beatles are the highest selling music artists for a reason, they produced some of the best songs ever made, Let It Be is a song in an album of the same name, which was the last studio album ever made by the Beatles.
4) Highway To Hell (1979) – This is AC/DC's most iconic song (except maybe for Back in Black). It is part of an album of the same name.
5) Killing In The Name (1992)- This song by the band Rage Against the Machine is extremely revolutionary and was very popular in it's time, it made a comeback in 2009 as part of a campaign to prevent the X-Factor TV show from achieving the No 1 Christmas slot. Killing in the name speaks of police brutality and racism.
6) Stairway to Heaven (1971)- This is Led Zeppelin's most iconic song and considered by many to be the greatest song ever, it was voted as the 3rd greatest rock song by VH1 in 2000. It is part of Led Zeppelin's 4th studio album.
7) Fortunate Son (1969) – This song by Creedence Clearwater Revival is an anti war song released during the Vietnam, it criticises militant patriotic behaviour. It was also in Forrest Gump, one of the best movies ever. It is part of the album Willy and the Poor Boys.
8) Blitzkrieg Bop (1976) – The Ramones were the pioneers of punk rock. This song, part of an album of the same name is considered to be one of the best punk rock songs ever.
9) Welcome to the Jungle (1987) – This song is part of the album Appetite for Destruction by Guns N' Roses. It was ranked as the 2nd greatest heavy metal song ever by VH1.
10) Master of Puppets (1986) – Metallica are at the forefront of heavy metal and Master of Puppets is considered to be their greatest work, it is part of an album of the same name.