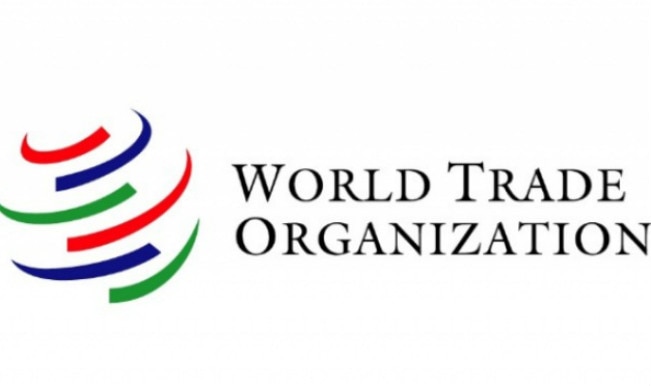 The World Trade Organization commonly known as WTO is the only international body dealing with the trading rules between countries. The organization has its own agreements, which are discussed and signed by most of the world's trading nations. The purpose of WTO is to assist producers and manufacturers of goods and services, importers and exporters to conduct their trade.
WTO aims at liberalizing trades and provides platform for government across the world to settle their trade disputes. In addition to being a negotiation forum, it is also a body which has its set of rules that are binding on all national governments who sign on dotted lines. The purpose of the global organization is to promote and help trade flow as smoothly as possible, while allowing countries across the globe to meet their environmental and social objectives. However, it now seems that WTO is going back on its commitment of allowing the governments, led by India to meet their individual social objective, by not addressing India's concern on food security.It is for this reason that India has vetoed WTO deal.
The international organization reached an agreement in December last year in Bali, Indonesia to streamline customs rules. It is estimated that the Bali agreement, which pursues to remove red tape by standardizing custom practices would save the WTO members more than 1 trillion dollar. This is the reason that the western world led by United States and European Union were pushing to rectify this agreement before the deadline of July 31, 2014. This trade facilitation contract is to be implemented next year and its date has now been pushed back to December 31 due to India's stubborn resistance. India wants a parallel agreement permitting developing nations more liberty to stockpile and subsidize food before signing Bali pact.
India has been voicing its concern since long and had insisted it will not be signing Bali pact unless the WTO members agree on relaxing the food subsidy norms, however countries led by the US have not been paying heed to India's demand. In order to provide food grains to poor at subsidized rates, Indian government purchases rice and wheat from farmers in large quantity at current market rates.This puts it at risk of violating WTO rules which caps subsidies at 10 percent of the agricultural production value. In Bali last year, the world bodies had slightly relented to India's demand and entered a peace clause by agreeing not to seek penalty even if the 10 percent subsidy cap is breached in return for a trade agreement by July 31, 2014. However, there is confusion on the duration of the peace clause, and no one is sure if it will stay till permanent solution is reached on food subsidy or till 2017. The WTO rules on food subsidy are outdated as it has not revised the prices of the cereals from 1986 levels.
Let's now have a look at the 10 major reasons why India has opposed the WTO deal –
The 10% ceiling is based on the prices of 1986, while the actual subsidy calculations are done based on current prices.
Rupee has heavily depreciated against the dollar in last 18 years.
India's current subsidy on both rice and wheat is believed to be around 9% of the agricultural production value in 2011.
Minimum Support Price (MSP) has risen by approximately 10% over the last few years.
With rising population over the years, there is higher level of procurement.
National Food Security Act, 2013 which aims to provide subsidized food grains to almost two third of Indians will further increase government subsidy.
Government foresees little benefit from Bali pact as it is aimed to help imports as compared to exports from the Indian shores.
West has been ignorant to India's concern with only 2 meetings on food security since Bali agreement as compared to 20 on trade simplification.
India believes a permanent solution on food security can only be reached by directly linking it with an agreement on easier customer rules.
10. Government is of the view that by linking 10% ceiling to current food prices, the concerns of the poor in the other part of world will also be addressed.
Taking India's social commitment into account and the fact that there are very high chances of India crossing the 10% subsidy limit soon and facing penalty from the world body, it seems to be a wise decision by government to temporarily block the WTO deal.