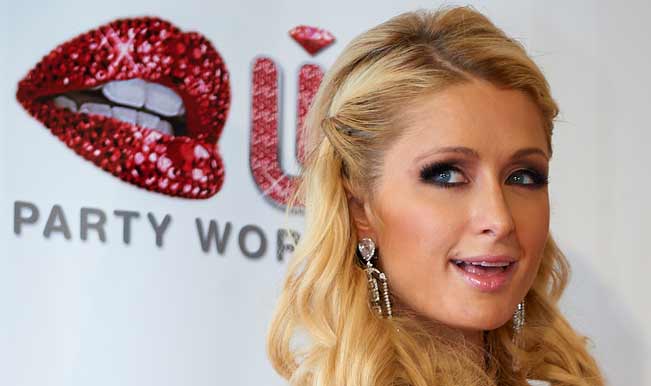 By Shikhar Jiwrajka
Paris Hilton is a renowned American heiress, model, socialite, actress, author and entrepreneur. She was born on 17th February 1981 was born in New York City. The Hilton family is widely known for its Hilton chain of hotels around the globe.
Her life has been full of ups and downs but she is one hell of a news-maker. Call it fate or her marketing gimmicks, she remains photographers eye candy. Her recent act of going 'commando' on her 33rd birthday celebration speaks volume for the diva.
Let us take a look at some of the interesting facets about the 'party girl'.
1. Paris Hilton was born on 17th February which also happens to be the birthday of another dazzling celebrity Denise Richards.
2. Hilton is a self-acclaimed amazing cook. She says, "I'm really good at making big breakfasts, but my speciality is lasagne."
3. Hilton's most prized possessions from her childhood are the dresses; her grandmother had left for her. She recollects her childhood saying, "When I was little, my mom would punish me by taking her private phone away from me."
4. Hilton also has an adventurous side to her persona. She loves going for fishing, and skydiving. She says, "I'm a daredevil and I love to skydive."
5. Paris Hilton is also a music buff. She is an amazing piano player. Playing piano since she was 5, it is little known that Hilton is good at playing violin too.
6. Not many know that Hilton was also a cheerleader during her high school days.
7. Hilton apparently shot to fame for her ready-to-party attitude. A leaked sex-tape of her and then lover, Rick Solomon, is what brought her in instant limelight.
8. Paris' was chosen over Jessica Alba and Scarlett Johansson in a public survey among Korean public; when she took part in a music video with Korean singing sensation, Kim Jang Hoon. It is said that Hilton earned up to US$ 1 million for her participation.
9. Hilton's love life has been discussed over the years. She's been linked up with notable celebs like as Jamie Kennedy, Nick Carter, Leonardo DiCaprio, Oscar De La Hoya, Mark McGrath, Deryck Whibley, Chad Michael Murray and Benji Madden.
10. The famous IMDB website has a list 'Bottom 100 Movies' list to represent films they consider a complete waste of time. It features 5 of Hilton's movie in that list. Not very surprising.
11. Hilton has also penned down a book in 2004 titled 'Confessions of an Heiress: A Tongue-in-Chic Peek Behind the Pose'. The book made it to the New York Times bestseller list, ranking at number 7.