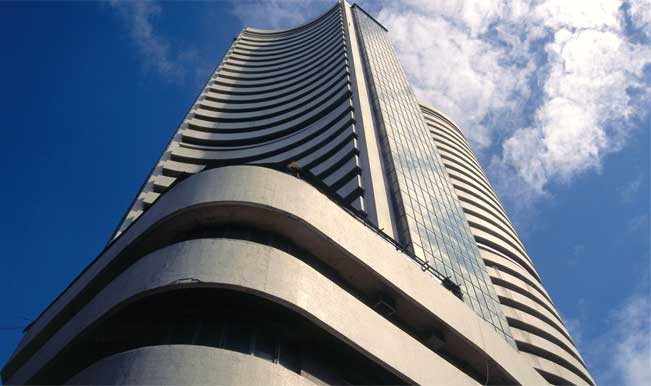 The Nifty after hitting a lifetime high of 7840.95 was down more than 75 points in the intraday trade today. However, the investors are advised to go long as the Nifty is expected to go beyond 8000 levels.The budget is out and so is the uncertainty from the Indian markets. Plus the International Monetary Fund's(IMF) growth target of 5.4 percent for Indian economy in 2015 is a big positive and will hold the markets in the current levels for some time to come. The IMF has also forecasted a stronger growth of 6.4 percent for the following year.India is the only emerging market amongst the BRICS nations which comprises of Brazil, Russia, India, China and South Africa, to have avoided IMF ratingsdowngrade.
The monsoon shortage has narrowed down to around thirty percent of normal from the possibility of drought like situation. With the encouraging signs on the monsoon front and all topnotch companies reporting strong numbers, there are good times ahead for the Indian stock markets.
Let's now look at the three major reasons that will take past Nifty beyond the psychological levels of 8000 in the near term –
1. Increased Business Confidence – The IMF ratings has just been the latest good news that the country has seen. Though the growth figures may not seem staggering but in comparison to other countries of the world, these numbers stand out. The business confidence in the country is high due to the stable government which is getting reflected in the increased investments. The global geological tensions around the world have also worked in the country's favor.
 2. Continued Economic Reforms – The Modi government has stood by its words on the reforms front and has been actively taking decisions that will help revive economy. Below are some of major decisions and the reforms that the government has undertaken after coming to power:
i. Increased FDI in insurance sector from 26 percent to 49 percent
ii. No rollback of FDI in multi-brand retail
iii. No new notices will be issued for retrospective tax
The government is also expected to soon come out with its plan on increasing the FDI limit in Railways and Defence sectors.
3. Foreign Institutional Investors – With the stable government in place, the Foreign Institutional Investors (FIIs) have pumped in more than 80 thousand crore rupees in the Indian stock market in FY'14. FIIs are seen increasingly pulling out money from debt market and investing into equities.