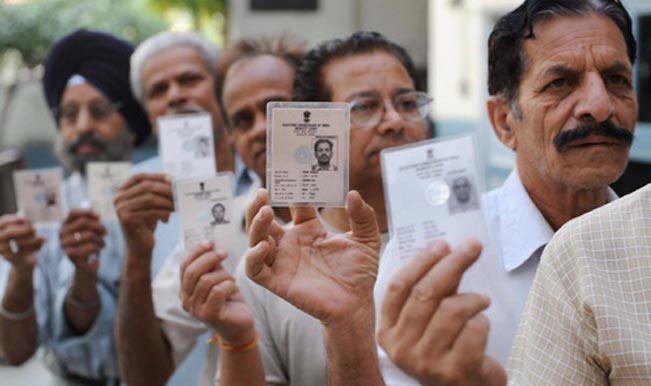 The 16th Lok Sabha election has drawn the attention of millions of people and created a war among parties but there are some constituencies which have become a political battlefield. We present you the situation of 4 seats where top leaders of major parties are contesting against each other.
Varanasi seat: As soon as the report came out that Bhartiya Janta Party's prime ministerial candidate Narendra Modi will contest from Varanasi seat, it was obvious that it would not be one sided for him. Aam Aadmi Party (AAP) leader Arvind Kejriwal declared that he is ready to contest against Narendra Modi but he will call his final decision after the rally on 23rd in Varanasi. If Arvind Kejriwal contests from Varanasi it will be worth to see the fight between these two rivals. Apart from BJP and AAP, other parties have also jumped into the fray. Mukhtar Ansari who was a close second losing to Murli Manohar Joshi in 2009 polls, is all set to contest. Samajwadi party has named Kailash Chaurasia for the seat. Congress will too declare. But the real fight would be between Narendra Modi and Arvind Kejriwal.
Ghaziabad seat: Ghaziabad seat is currently represented by BJP president Rajnath Singh but now he has been shifted to Lucknow seat for this election. But still Ghaziabad seat will present a great political fight. Congress has announced actor-turned politician Raj Babbar from Ghaziabad. AAP top leader Shazia Ilmi was declared to give fight to Congress. But then it turned into a three cornered fight when BJP announced Ex-Army chief V.K. Singh its candidate for the seat. So these three top and popular leaders of major parties will fight for one seat. Isn't it interesting?
Chandni Chowk seat: Chandni Chowk might be famous for shopping and food but now it would be remember for election battle too. Congress senior leader and Law minister Kapil Sibal, BJP's senior leader from Delhi Dr. Harshwardhan and AAP leader journalist turned politician Ashutosh will compete among each other for the seat. However Kapil Sibal has won last two elections from Chandi Chowk itself, but AAP's popularity in Delhi may affect the poll result. Dr. Harshwardhan who never lost assembly election can bring the change.
Amethi seat: Amethi which is currently represented by Congress vice president Rahul Gandhi will also see a contest between Rahul Gandhi and AAP leader Kumar Vishwas. Although, Rahul Gandhi has been winning since 2004 but Kumar Vishwas is putting all his efforts in campaigning for himself. All political experts predict that Congress is going to lose this general election, but Rahul Gandhi hopes for 200 plus seats. Who knows he himself would not win.