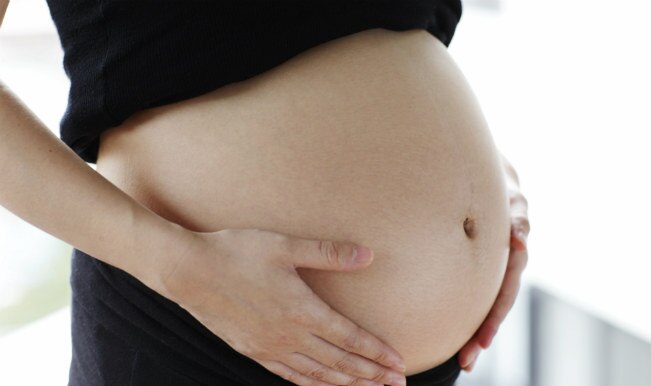 Is your rounding stomach ruining you fashion sense? It is time to shove those sloppy oversized clothes and wear something that will suit and adorn your maternal body curves. Additional fluids can change the way clothes fit in chest, arms, hips and thighs. However, the basic bone structure is the same and hence your shoulder, height, and arm length is going to be static. (Read: 6 post-maternity wears)
Comfortable Material: Nowadays, jersey is the fabric choice for maternal clothing. It feels good, comfortable and the best part is it stretches and grows with you. Apart from jersey, one must buy stretch pants (Ideally in black or khakhi so that they match everything) to accommodate the growing stomach. Invest in a pair of jeans that fit well. You don't have to settle for baggy, ugly jeans just because you are pregnant. Moreover it is ideal to buy one or two maternity T shirts that can be worn under jackets as well.
Dress to the Occasion: Who said you can't look sexy in a party or an evening get together if you are pregnant. Dress to the occasion. Wear A- Line dresses that are free and flowing and give you a very delicate and feminine look. Prefer buying black as it look make you look slimmer and match with everything. More than anything else, it would be very useful to own a perfect LDB during these months with the number of people coming and meeting you.
Accessories: spice up you dressing with bright and colorful accessories and jewelry. This will make you feel fresh. Try incorporating chunky jewelry and colorful scarves to brighten up the outfit. A string of pearls or a trendy choker will draw attention away from the belly. Printed scarves and funky belts will brighten up your legs and take the eyes off the midsection. Brooches can make the same top look differentevery time.
Shoes: In the second trimester of your pregnancy, your feel may get swollen and increase in size owing to water retention or weight gain. Hence, t is much more comfortable and safer tp wear lower heels, wedges or flats. The last thing you want is to fall down