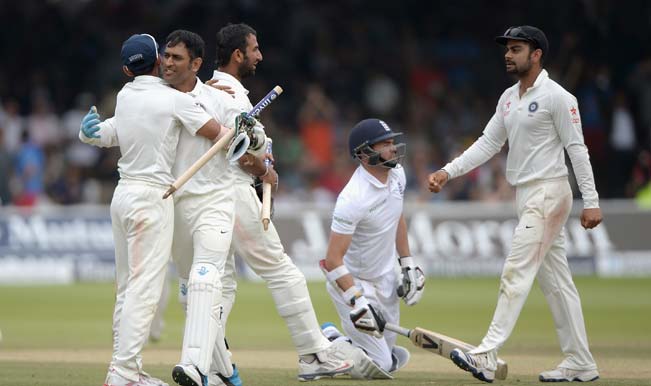 India vs England Test match at Lords' has been a one-sided affair over the years. India and England has squared off for 16 Tests at the Mecca of Cricket with the hosts winning 11 of them and the Indians managing to bag a sole match, way back in 1986. On the fifth day of what has been an exciting contest, India began as favorites to win their first test match at Lords' after 28 years. The first session was all-England, until the 'butt-of-all jokes' Indian pacer Ishant Sharma dismissed England's middle order batsman, Moeen Ali with a short-pitched delivery on the last ball before lunch.
The Poms looked charged up after the Lunch break as they managed to score 20 runs, all scoring on short balls in the first two overs after Lunch. Just when you thought MS Dhoni is repeating similar mistakes he committed in South Africa and New Zealand – of persisting with weary tactics, Ishant Sharma bagged India a priceless wicket on a short ball. And since then, it was all Ishant, till India took the end result of this game to it's logical conclusion. We take a look at some trivia which will give you a quick look at India's mega moments at the Home of Cricket!
1. Chetan Sharma and Dilip Vengasarkar shine in India's victory!  (1986)
India won their sole Test match at the Lords' stadium way back in 1986. Under the captaincy of Kapil Dev, Indians won the match by 5 wickets. The star performer of that battle was the then star-sensation Dilip Vengsarkar who scored an unbeaten 126 runs in the first innings. Chetan Sharma took a five-for in the first innings too.
2. Beginning of India's downfall in overseas Test matches! (2011)
The outing in 2011, not only ended in a defeat but as a humiliation. Under MS Dhoni's captaincy, India's sloppy batting and toothless bowling attack cost India the game. The match was over-hyped as it was Test no. 2000 of World Test Cricket, and Test no. 100 between India and England. The Indians couldn't cross the 300 mark in any of the innings with Rahul Dravid being the only saving grace in the entire Test series, wielding his willow to score an unbeaten 103. The Test match also saw the beginning of an unprecedented downfall of Indian Cricket overseas in terms of performance.
3. Young guns lead from the front! (2014)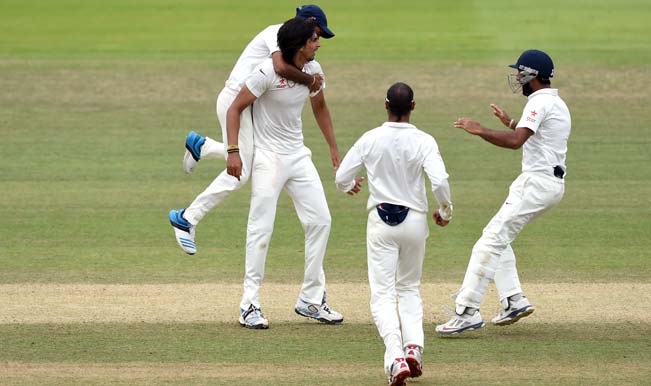 Four years later with MS Dhoni's captaincy anchoring the team; India looks forward to improve their overseas record. A rather fresh Indian team scripted a hard-fought victory against England. Stellar performances from Ajinkya Rahane, Murali Vijay, Bhuvneshwar Kumar and Ishant Sharma ensured the Indian side a rather elusive victory. Ishant's bowling figures read 7/74 which also happens to be the best figures by an Indian bowler at Lords'.
4. 28 years, sounds similar? YEAH!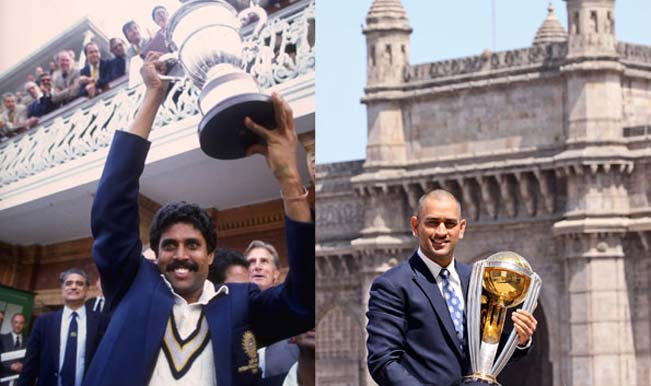 28 years, does it sound similar? Yes. India won the World Cup after a gap of 28 years. And the victory at Lords' also came after a gap of 28 years. Another thing that will surprise you is that Kapil Dev was the captain when India lifted the 1983 World Cup and winning the Test match at Lords in 1986. To draw a parallel, it would be noteworthy to observe that MS Dhoni was the captain when India won the 2011 world Cup and tasted a victory at Lords'.
5. India breaks the jinx, finally!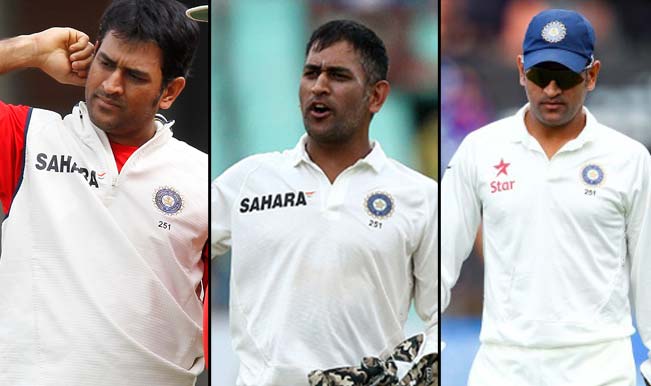 The victory at Lords' will give make MS Dhoni heave  a big sigh of relief. Captain Cool came into the series under immense scrutiny with the poor Test record as a leader on foreign soil. India had lost 14 Test matches under Dhoni's captaincy, over three years. India came close to winning Test matches in South Africa and New Zealand, but squandered their chances. At Lords', India didn't let history repeat itself!