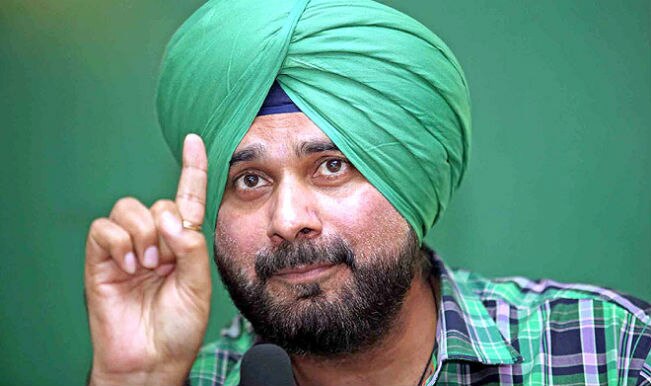 Many political parties are fielding celebrity candidates from different constituencies expecting that they will get the support of people and it will increase the number of seats. Nagma, Kamal Khan, Baiching Bhutiya, Mohammad Kaif are some of the celebrities who are contesting Lok Sabhe elections. But is it good from the perspective of the people? Many celebrities have been contesting and winning elections but do they really perform well as far as the Lok Sabha proceedings are concerned? We present you the overall performance of 5 sitting Lok Sabha celebrity MPs:
1- Navjot Singh Sidhu: However, former cricketer, commentator and judge in comedy shows, BJP's sitting MP Navjot Singh Sidhu is not contesting elections this time but his last performance is as good as his shayeris. His attendance is just 28% during Lok Sabha sessions and raised only 99 questions in Parliament. He spent 63.1% from his local area development fund in his constituency.
2- Mohammad Azharuddin: Former Indian cricket team captain and sitting MP of Congress, Mohammad Azharuddin attended 75.7% of the Lok Sabha sessions but did not make use of it because he raised only 5 questions during five years. However, he spent 77.7% of his fund for development works in the constituency. He is all set to re-contest Lok Sabha polls from Madhopur.
3- Shatrughan Sinha: Bollywood actor Shatrughan Sinha is re-contesting on the ticket of BJP from Patna Sahib but he seems passive when it comes to perform. He raised just 67 questions and spent only 33.7% for the development in his constituency. Though, his attendance is 75.7% in Lok Sabha sessions.
4- Priya Dutt: Daughter of veteran actor Sunil Dutt, Congress MP Priya Dutt is among youngest MPs of Parliament. Although her father was always considered one of the most active politicians but Priya Dutt's performance is average during last five years. She attended 60% of the Lok Sabha proceedings, raised 155 questions and spent 61.4% of her local area development fund. She is re-contesting from Mumbai north central.
5- Jaya Prada: Actress Jaya Prada is an MP of RLD party and her performance is far better than other celebrities. Despite her attendance which is just 37.1% in Lok Sabha sessions, she raised 394 questions. She spent 81.4% of her local area fund highest among celebrities.
The performances of celebrity MPs are just average and you cannot be sure about them. Some have attended more sessions but did not take part in discussion while some did not even bother to attend. But you cannot predict the mood of Indian voters, let see what they decide.