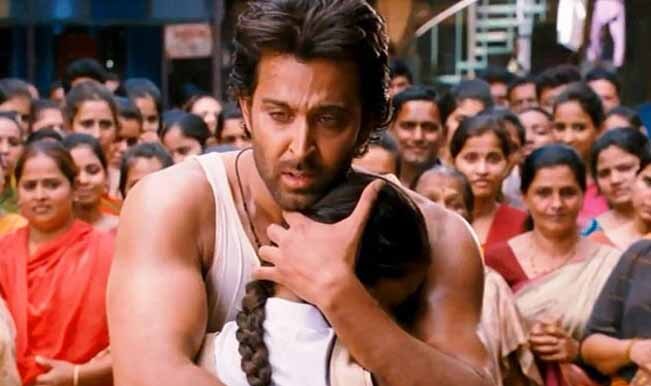 As the festival of 'Raksha Bandhan' is nearing, it's time to get nostalgic remembering the best brother-sister bonding songs of Bollywood. It has been tried-and-done; out of all pairs 'bro-sis' is the most acclaimed one in the Hindi cinema.
From Dev Anand-Zeenat Aman's 'Phoolon ka taro ka' from Hare Rama Hare Krishna to Hrithik Roshan-Kanika Tiwari's 'Abhi Mujh Mein Kahin' from Agneepath, Bollywood has witnessed some brilliant songs on the special relation of Brother-Sister. Let's have a look at top 5 Raksha Bandhan songs of Bollywood.
1- Abhi Mujh Mein Kahin from Agneepath:

Hrithik Roshan-Priyanka Chopra starrer was the tale of vengeance, but still the bonding between Vijay and his sister Shiksha was the main highlight of the movie. Abhi Mujh Mein Kahin was sung by Sonu Nigam and he grabbed major singing awards for this song back in 2012.
2- Bhaiyaa Mere Rakhi Ke Bandhan from Chotti Behan:

This might be the oldest Raksha Bandhan song of Bollywood. Starring Balraj Sahni and Nanda, this movie is the moving tale of two brothers and a sister. In which younger brother weds a daughter of a wealthy businessman, and the older brother leads a difficult life with his blind younger sister. Sung by Lata Mangeshkar and written by Shailendra, this will be one of the most memorable 'Raksha Bandhan' song of Bollywood.
3- Phoolon Ka Taaron Ka from Hare Rama Hare Krishna:

Hare Rama Hare Krishna had the stellar cast of Dev Anand, Mumtaz and Zeenat Aman. This popular song Phoolon Ka Taaron Ka was portrayed on Dev Anand and Zeenat Aman. There were two versions of this song, one was set in the flashback and second one was executed when the brother-sister pair reunites. The flashback version was sung by Lata Mangeshkar and the other one is performed by Kishore Kumar.
4- Apun Bola Tu Meri Laila from Josh-

We know you must have start thinking that this could not be a perfect Raksha Bandhan song, it isn't. But the special bonding between Max (Shahrukh Khan) and his sister Shirley (Aishwarya Rai) is the core reason to mention the song in the list. Sung by Hema Sardesai and King-Khan Shahrukh Khan, this song is from the movie Josh. The movie's was plot was entirely based on the special relation of brother-sister.
5- Meri Pyari Behaniya from Sachaa Jhutha-

Starring Rajesh Khanna and Mumtaz, this movie will be remembered for its evergreen song 'Meri Pyari Behaniya'. The movie is about an innocent band musician who goes Mumbai to earn some money for his physically-challenged sister Belu (Kumari Naaz). Sung by Kishore Kumar this song is still remembered and played when someone's sister tie the knot.