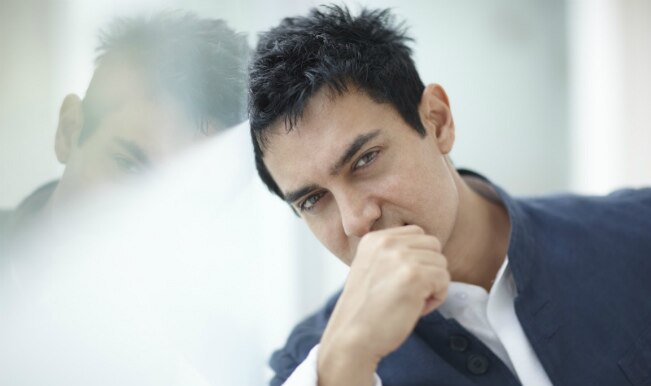 Those who have been wondering about the new campaign promoting Satyamev Jayate that goes: Pata hai kaun dekhega apna show?..Jinhe desh ki fikr hai woh! We give you more reasons to watch the Epic show hosted by Aamir Khan.
Aamir Khan
The Epic show is hosted by the not King Khan or Dabangg Khan but by uber cool Aamir Khan. He is a kind of person who exuberates a loyal and trustworthy image. People connect to him instantly on the talk show. And the fact that the previous season of the show was a hit is an added reason to watch it again this time. He maintains the tag of being a perfectionist by hosting a completely amazing show. And he makes it a point to deliver the whole show in Hindi to make it simple to reach out to everyone.
Addresses social issues
The reason it has a strong impact on viewers is that it addresses to the social issues that we come across on daily basis. It brings out a slice of life confrontation to the social issues prevalent in our society. It gives a learning experience for everyone who makes it a point to watch the show on Sundays when people like to do nothing relax. It aims to empower us all. It is indeed very educative and points out the laws and other information that we are not aware of and also share with us titillating human interest stories.
Brings family together
It brings back the old memories of the whole family getting together to watch Mahabharata of the music show Rangoli or Chitrahar. The talk show gives an excuse for the whole family to be together in their living room glued to the television. The whole family spends the two hour span together to absorb the content of the show. This is one such show which is a family oriented talk show which everyone can in the family can watch together.
Music
Through the Universal language of music this show helps to raise awareness about the social issues. The show always concludes with music. The show gives a reason to listen to great singers like Sona Mohapatra belting out nice tunes connecting to the content of the episode. It helps lighten the mood.
National and regional telecasting
The show not only comes on Hindi channels but also on other regional channels. The show is also dubbed in several languages including in Telugu, Tamil, Malayalam and Kannada, along with Marathi. Apart from Star Plus, the show has telecasted on STAR Pravah, STAR Jalsha, STAR Utsav, Asianet and STAR Vijay within the STAR Network.This way it helps to communicate the message and make more people aware of the show.