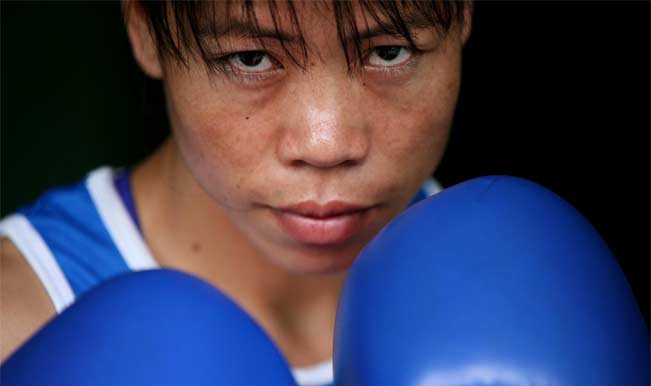 Mary Kom's achievements are endless, as she has made India proud and taught every Indian that girls can make names in never thought of unknown territories – she is a boxing champion. While most sportsmen are known by their face, she was known and feared by her name, she is MC Mary Kom, five time world time boxing champion and a proud mother of twins. She has strived to be the best in her profession and maintained her personal life. And as we all await the biopic on her life starring Priyanka Chopra, here are five things you need to know about this star.
1. The recognitions
Mary Kom has been bagging many awards from 2001 and has been recognized for this by our dignitaries. She won the Arjuna Award for boxing in 2004 and went on to win the Rajiv Gandhi Khel Ratnam Award in 2009. Mary Kom has also been awarded the Padma Shree in 2006. The Manipur government has decided to name the road lining the Manipur Sports Village as Mary Kom road and has made her the Additional Superintendent of Police.
2. London Olympics
Mary Kom was the only Indian female boxer to be included in the 2012 Summery Olympics after qualifying for the 2012 AIBA world Women's Boxing Championship. She settled for a bronze medal in the women's fly category.
3. The school dropout
This world renowned pugnacious boxer was a school dropout. Mary Kom failed to clear her ninth grade exams at Adimjati High School at Imphal and quit her schooling. She later went on to complete her graduation by an alternative method.
4. Dingko Singh
While Mary Kom was always intruded by sports and boxing, her inspiration came in the form of Dingko Singh who also hails from Manipur. She went on to get proper training after Singh's victory in 1998 Asian Games.
5. The Academy
After winning the world championship five times, Mary Kom went on to found her own boxing academy, MC Mary Kom Boxing Academy. This regional academy in Imphal encourages the youth to choose boxing as a profession.