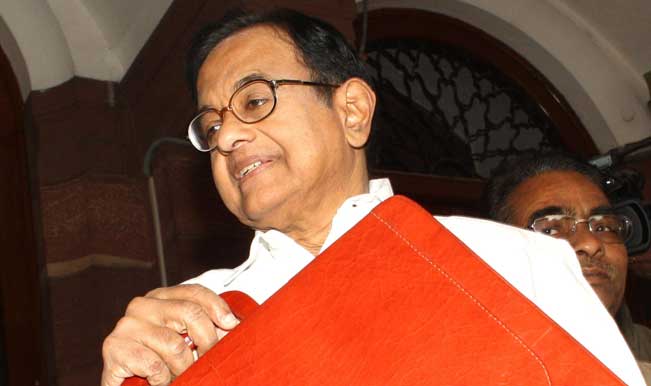 Congress candidate Mohammad Azharuddin said there are no safe seats in Lok Sabha elections 2014. It may be one of the reasons why some Congress senior leaders avoiding contesting. Apart from this many have chosen Rajya Sabha route to enter in Parliament while some have got other responsibility. We bring to you 5 veteran leaders who will not contest 16th Lok Sabha elections.
1- P Chidambaram: Finance Minister P Chidambaram recently announced that he won't contest Lok Sabha election. He has put his son Karti in his Sivaganaga constituency. Chidambaram started as the finance minister during UPA1 and then sifted to home ministry after 26/11 terror attack replacing Shivraj Patil. He again got the responsibility of finance ministry when Paranab Mukharjee moved to President's House. However, opposition saying that Chidambaram is sacred of losing election, his son said that he just wanted to take break.
2- Pranab Mukharjee: Former finance minister and the trouble-shooter of Congress party will not be seen with Congress in this battle of 2014. Pranab Muharjee would be only untainted figure of the UPA government. He used to play key role while making coalition with other parties. But now he has moved to Rashtrapati Bhavan. He had won two Lok Sabha elections from Bengal's Jangipur in 2004 and 2009.
3- Sharad Pawar: Nationalist Congress party chief and agriculture minister Sharad Pawar last year announced that he won't be contesting upcoming Lok Sabha polls. The Maratha heavyweight has already come to Rajya Sabha after taking retirement from his record holding political career spread over decades.
4- AK Antony: Side-stepping the suggestions to contest from Thriuvanthapuram, defence minister AK Antony has decided to keep himself out of the fray. He has been presided defence ministry most of the UPA tenure.  Known for his clean image, Antony face sensitive allegations over corruption and coup drama but came out without blot. He has never contested general elections and this time too he will continue his innings in Rajya Sabha.
5- Dr. Manmohan Singh: Prime Minister Dr. Manmohan Singh preferred Rajya Sabha nomination during his stay as PM for ten years. People would have expected that he would contest polls but he announced retirement ending the speculations of entering the Lok Sabha fray. Dr. Manmohan Singh had contested only on general election in 1999 from south Delhi but could not win.
However the veteran leaders are keeping themselves away from Lok Sabha battle but this is also a good sign that young leaders will get opportunity to show their leadership skills.