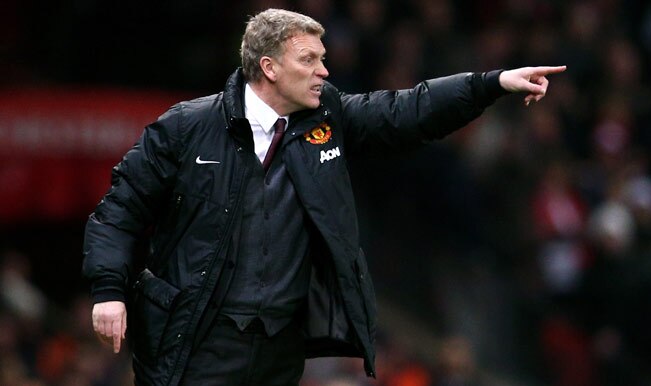 There was some hope at Old Trafford of normal service resuming as a late Javier Hernandez winner made the score on the night 2-1 and the aggregate scores 3-3 which meant that if Manchester United won the shootout they'd reach the Capital One Cup final where their erstwhile noisy neighbours waited for them. Sadly, what followed was one of the worst penalty shoot-outs as Sunderland scored only twice while Manchester United scored only one. It's pretty clear that there's no quick-fix solution – not even signing Juan Mata from rivals Chelsea –  for United's travails. Here are some out-of-the-box solutions to make Man Utd a formidable team again:
Start referee payments again
It seems pretty clear that Sir Alex Ferguson has not passed on his entire trick-basket to Moyes. While he has definitely given him the squad, he hasn't told Moyes how to process the referee payments that would allow him to get those vital decisions at crucial moments. Sir Alex needs to be stop being selfish and immediately tell Moyes how to go about it before the referees become completely honest. (Read: Why Manchester United's dominance is definitely over)
Eradicate the memory of Sir Alex Ferguson
It's often been said that United's woes are mostly due to Sir Alex Ferguson's huge shadow over everything Moyes does. The poor chap has to go through the Sir Alex Ferguson Way, see the Sir Alex Ferguson Stand and then feel Sir Alex Ferguson looking down on me as he wonders how to win with a team that has no Wayne Rooney or Robin Van Persie! Sir Alex needs to be banned from the stadium, the stand needs to be renamed, the statue removed and he should definitely not be allowed to cast his huge shadow over Moyes' incompetency, not matter how incompetent his regime is deemed to be.
 Or fill up the stadium with Ferguson masks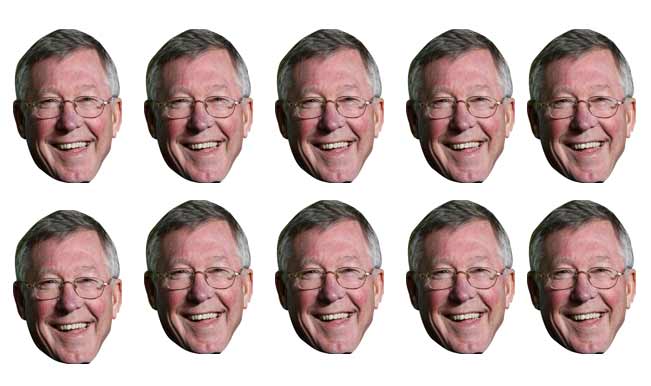 The other way is to bring the fear factor at Old Trafford where every team trembled because of Sir Alex's amazing aura. It should be mandatory for everyone entering the stadium to wear Sir Alex Ferguson masks which will intimidate the opposing team and referees. The crowd should also be encouraged to berate officials and point to their watches from time to time to recapture the glorious moments of the Ferguson era.
Give Adnan Januzaj the number 7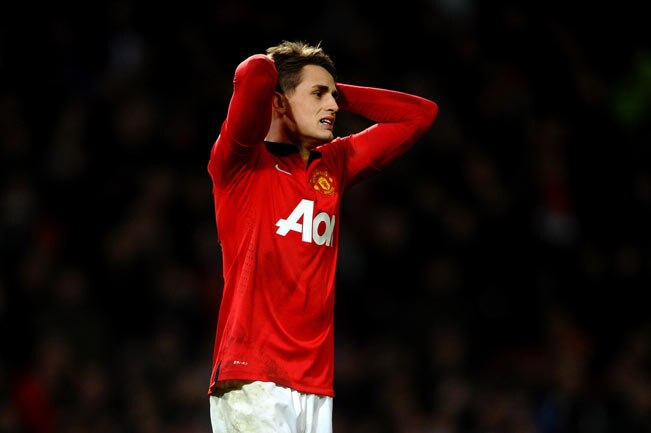 Adnan Januzaj is currently the only Manchester United player who is shaming the club and if Moyes wants him to follow in the footsteps of former greats like Cristiano Ronaldo, David Beckham, George Best and Eric Cantona – he needs to be handed the number 7 shirt ASAP. United has been crap ever since Ronaldo left and they gave the number 7 to Michael 'I-love-my-bench' Owen and Antonio Valencia and the only way to forward is to hand the jersey to a worthy successor.
Get Old Trafford renamed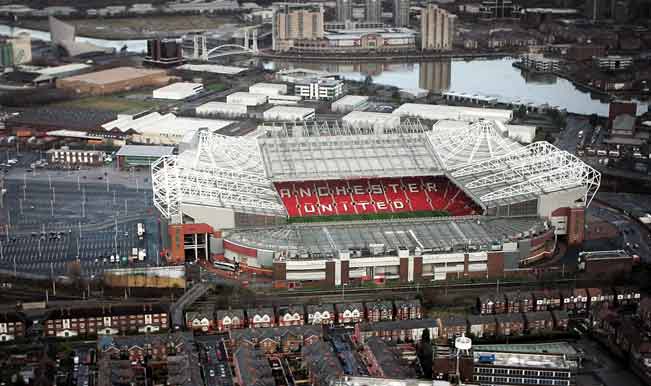 Bayern has been unbeatable since they moved to the Allianz Arena and god knows United needs the money to sign some quality players. In fact, they've even overtaken Manchester United in the revenue generated table with only Barcelona and Real Madrid ahead of them; United definitely needs to follow their lead. Who cares if it's called the Nike Bowl or something, as long as United gets a load of money which they can use to sign players without worrying about value!
Disclaimer: This is a humour post. Manchester United's bad form has caused some serious brain damage to the author.