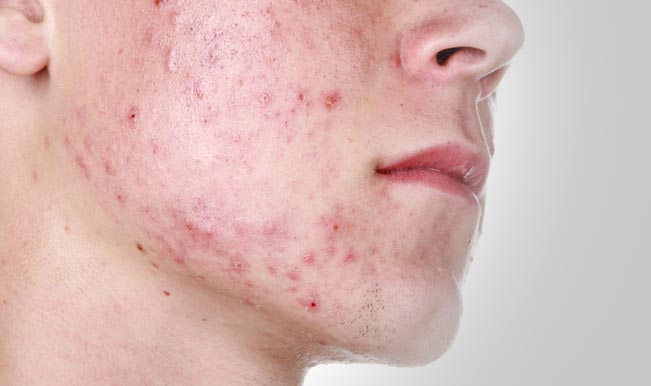 Summer's is full rage these days and with the heat, skin problems such as acne, pimples and zits also increase. Unfortunately, in the rat race of urban India, you cannot keep sitting at home idle. One has no option but to travel no matter how punishing the sun is. But what is in our control is the strength to prevent these ugly acnes and to fight it out in case they dare to surface.
Many dermatologists will ask you to go for antibiotics or creams. However, there are a number of all-natural homemade masks that you can apply to get rid of or reduce the breakouts.
1. Salt and lemon juice: In cities like Mumbai, more than the heat, the perspiration and humidity causes oily skin. Using lemon is recommended as it has a drying effect. In case you need something even dryer, then mix half teaspoon salt in two teaspoon lemon juice, rub on the zit and leave on for 20 to 30 minutes. Make sure you don't overdo it as as lemon juice has a bleaching effect and can cause sensitivity to the sun.
2. Baking Soda: It is considered the best home remedy for acne as it soothes itching and inflammation around zits. It also removes blackheads and whiteheads.
a. To prepare the mixture, mix one part of baking soda and two parts of water (preferably warm), and apply on your face for about 10 minutes. You may add some honey to the mix as it moisturizes the skin. After rinsing your face, if your face feels dry, apply an oil-free moisturizer.
3. Tea tree oil: This is an excellent antiseptic and antimicrobial substance. Prepare a face mask by mixing two tablespoons of distilled water, one tablespoon each of baking soda and honey, and five to six drops of tea tree oil. Apply this mask once a day in case of a severe acne problem.
4. Coriander-mint juice No, we aren't preparing a summer drink ! A teaspoon of coriander or mint juice is very good for your skin. Add a pinch of turmeric to it and it becomes even more effective in removing pimples and blackheads. Apply mixture on your face every night before sleeping.
5. Honey and cinnamon: Make a paste of honey and cinnamon powder and apply it on the pimples before sleeping. Wash it next morning with warm water.Cinnamon will work on the zit and honey is known for its moisturizing qualities.
6. Neem/Cabbage leaves: We all know the medicinal qualities of neem, but in case it isn't available, cabbage would also work fine. To prepare the paste, mash the leaves and rub them on the offending area. Leave the paste on for at least 20 minutes or more and rinse off. Apply an astringent and see the difference in a few days.