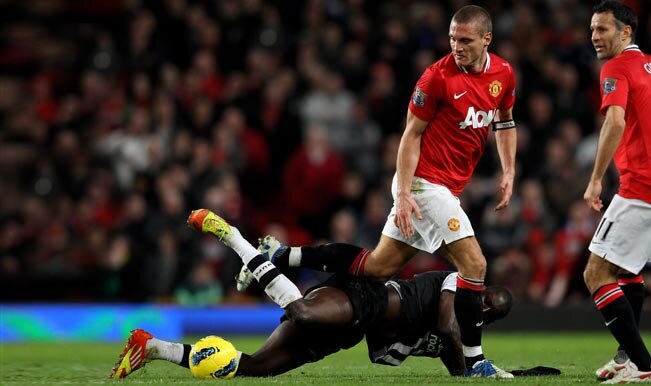 Manchester United captain Nemanja Vidic is to leave the English Premier League champions at the end of the season. The Serbian defender announced, "I have decided that I will move on at the end of this season."The warrior who arrived from Spartak Moscow for £7million in January 2006 said, "It's the last year of my contract and I have had eight wonderful years here."
During the peak years of his career Nemanja Vidic was one of the best in the world. He was an absolute rock at the defence having played in every game when Edwin van der Sar set the world record of 1,311 minutes without conceding a goal in the 2008–09 season. Massive.
In his time at Old Trafford, Vidic won 15 trophies which of them are 5 EPL titles, 2 League Cups, 1 Champions League and 1 Club World Cup. Football fans of the English Premier League are lucky to have witnessed a defender of such quality all these. He shows no mercy.
And now, as he's set to leave the English Premier League let's not entertain the haunting thought any longer. Let's instead make it weird and have a look at the movie characters who The  Serbinator can definitely play:
John Rambo from Rambo
The moral of the Rambo movies is that even though war psychologically damages a soldier, he can still be a total badass about it. It's a way of life so deal with it. Nemanja Vidic is one strong believer of this. He often "goes Rambo" on the field. He shows each striker that he encounters in battles where they actually belong, guerilla warfare style.
Bryan Mills from Taken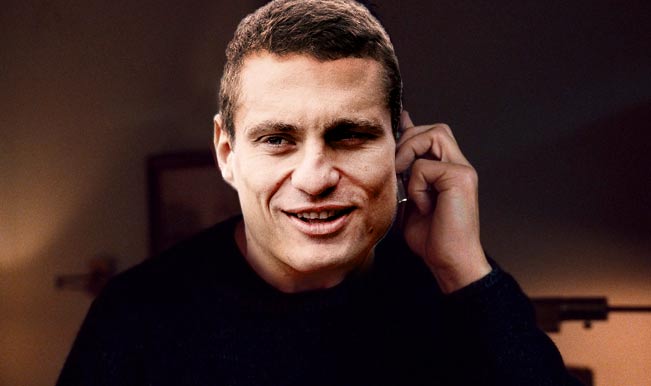 Let's just imagine that Vidic was out to reclaim the English Premier League Trophy that was stolen from his clutches. He'd say, "I don't know who you are. I don't know what you want. If you are looking for an agreement, I can tell you I don't have patience. But what I do have are a very particular set of skills; skills I have acquired over a very long career. Skills that make me a nightmare for people like you. If you let the cup go now, that'll be the end of it. I will not look for you, I will not pursue you. But if you don't, I will look for you, I will find you, and I will kill you." Chills.
Maximus Decimus Meridius from Gladiator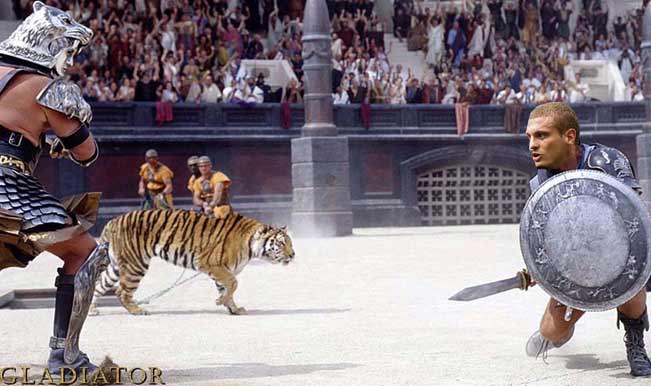 A fight to the death is a curious thing. But we all know that the Serb always gave his all on the field and was made the commander of the Manchester United army. Vidic fought for his life everyday against the strikers and murdered his way to the top. Also, Vidic would totally take on Bengal tigers with his bare hands in an arena.
Frank Dux from Bloodsport
There's nothing like a good martial arts movie. Add to that a defender from Serbia who's round housing his opponents to the core in the ways of Ninjutsu. Using his skills, he would work his way to the top to defeat a fighter who has prolonged his stay as the champion.
The Terminator
Being The Terminator is an obvious choice as Vidic is a badass right down to his robot bones. The defender is a robotic killing machine who is programmed to make your life hell. Mission accomplished.
Neville Flynn from Snakes On A Plane
The Serb is also known to lose his cool when he's had a bad day at the office. His crazy lunging skills prove detrimental to his side's fortunes on that day but who cares? He goes bonkers against his opponents. So which better movie to go bonkers in than Snakes On A Plane?
Tyler Durden from Fight Club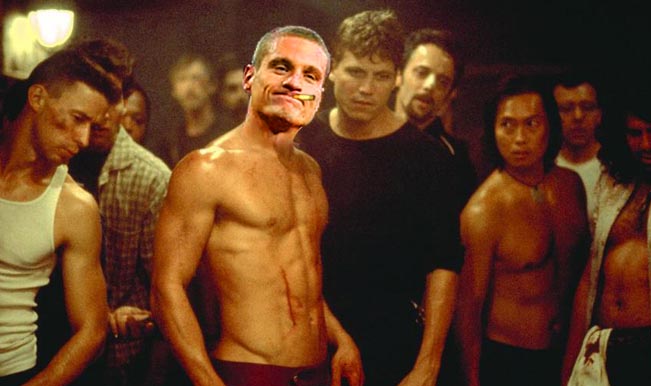 Just imagine the Man Utd captain assembling his players, staring into their eyes and saying: "Listen up, maggots. You are not special. You are not a beautiful or unique snowflake. You're the same decaying organic matter as everything else."  What's not to love about this?
Photo credits: Jyoti Desale and Kadar Shaikh