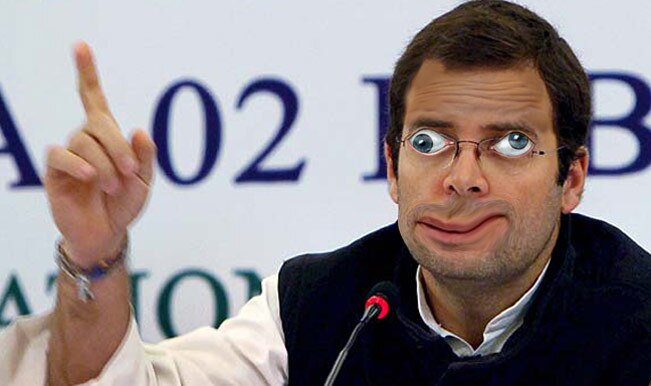 A laugh a day keeps the doctor away right? As India progresses to become a complete country, comedy is something that plays a huge part towards achieving that goal. Here are the people who show us how to harness the powerful health benefits of laughter and humour:
1. Cyrus Broacha
Goof-ball Cyrus moved on from amusing just youngsters on MTV with "Bakra" to entertain a broader audience through "The Week That Wasn't" wherein he expresses a satirical take on what happens every week in India. The funny man mocks the things that happen in India with his nonsense.
2. Kapil Sharma
Probably the biggest entertainer in the country at the moment, Punjabi Sharma gives everyone a piece of what he's all about through his skit show. He's best known for his favourite character Shamsher where he plays a Policeman.
3. Vir Das
Probably the craziest guy out there who says it as it is. He's also the frontman of comedy rock band – Alien Chutney wherein he sings about the most random stuff. He's known as the Indian Jay Leno and always hits the spot with his intelligent comedy acts.
4. All India Bakchod
A cast comprising of upcoming superstars, All India Bakchod is the most famous podcast in India. The ensemble expresses their edgy yet funny views about day to day happenings. You could call them the voice of the current generation! If you love or hate these guys, you love or hate the current generation.
5. Aziz Ansari
Technically he's American as he's got an accent and was born and brought up in South Carolina but he's got an Indian 'tan' and has 100% Indian parents! That doesn't let him off the hook! Aziz's an American actor but is more famous for his stand-up acts which is usually about his personal experiences.
6. The Viral Fever Videos
This brilliant team always strikes gold with hilarious spoofs on Bollywood songs, famous reality shows and superb mash-ups on famous movies. The videos that they cough out always gets people raving and talking about it.
7. And who can forget – Russell Peters
Although not known for his acting skills, current Canadian actor – Russell Peters is well remembered for entertaining us with his observational comedy, that too upon us Indians! The favourite Peters punchline "Somebody gonna get a hurt real bad" still gets us going even today.