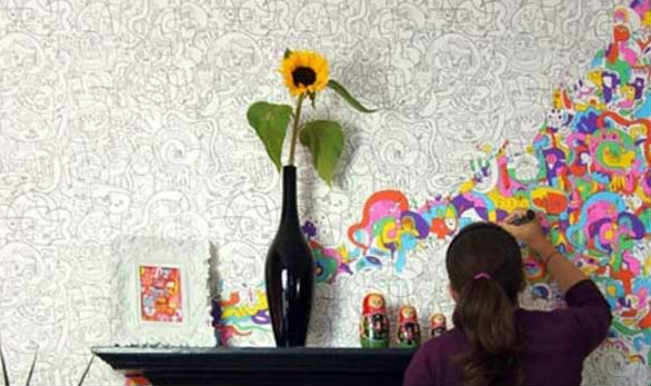 Moved in recently to a new apartment? Don't know what to buy to make it look better? Well look no further! You need not be a professional to make your own walls look good. Well home décor can be a hassle, but with the right information and a good sense of creativity, you can customize your apartment in a very affordable price. Here are a few tips to make your walls stand out and brighten the apartment:
1.  Paintings – Nothing improves your class the way an abstract painting does. Bright colour combinations, good frame, nice spot on the wall and you are good to go.
2.  Guitars – If you are fond of music, mounting a guitar on the wall seems like a perfect option. Either a neck stand or the old school hooks will do the work. What next? Just place a guitar on it and admire the beauty.
3. Record tapes – If you have old record tapes, laminating them and mounting on the wall in a well structured but random order is a great idea to make that sad little wall good looking.
4. Wall art – Wall arts are one of the best and affordable means to décor your wall. Nothing but a big vinyl or sticker for your wall, easily available online or décor shops. Find a good spot and paste it on the wall.
5. Wallpapers – Seems a bit old school, but wallpapers are still a great option to decorate your walls. Just select a pattern that goes with your taste, and you are good to go.
6.  Shelves – Okay, What is better than a plain wall with book shelves? This is for the intellectual kind of people who love to read. Mounting a shelf on your wall for your books and a few other décor items is a great way to go.
7.  Family Portraits – Works good for a happy family. Compilation of pictures or photo frames of the family members and crazy memories will definitely lighten the atmosphere around the wall.
8.  Screen – Best option for the guys out there. A normal LED/LCD screen mounted on the wall to work as a Television, Personal Computer, Xbox, Play Station, etc. according to your preference.