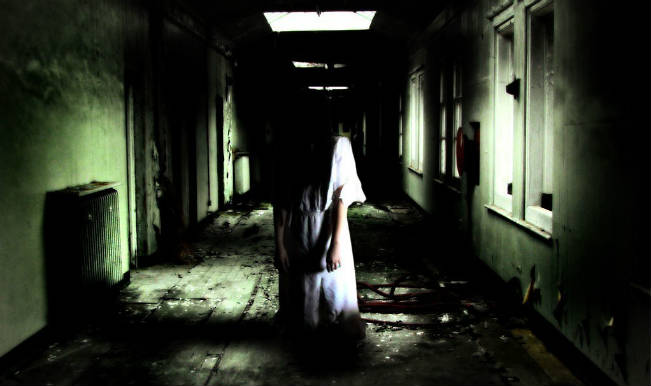 Ghost stories are often looked upon as either a medium to scare people from loitering or a medium of laughter by many who amuse at them. While most of us are scared of all the different kinds of ghosts in our childhood, as we grow up we become more strong or rather carefree. But there are some stories that will leave you haunted, doomed and sleepless. Do not believe us? Here are best 9 of the scariest stories.
The Switch
You get home, tired after a long day's work and ready for a relaxing night alone. You reach for the light switch, but another hand is already there.
Knock knock
I woke up to hear knocking on glass. At first, I thought it was the window until I heard it come from the mirror again.
The dream that came true
The last thing I saw was my alarm clock flashing 12:07 before she pushed her long rotting nails through my chest, her other hand muffling my screams. I sat bolt upright, relieved it was only a dream, but as I saw my alarm clock read 12:06, I heard my closet door creak open.
Scratch on the door
Growing up with cats and dogs, I got used to the sounds of scratching at my door while I slept. Now that I live alone, it is much more unsettling.
The mother's scream
A girl heard her mom yell her name from downstairs, so she got up and started to head down. As she got to the stairs, her mom pulled her into her room and said "I heard that, too."
Baby monitor
I awoke to the sound of the baby monitor crackling with a voice comforting my firstborn child. As I adjusted to a new position, my arm brushed against my wife, sleeping next to me.
Monsters under the bed
I begin tucking him into bed and he tells me, "Daddy, check for monsters under my bed." I look underneath for his amusement and see him, another him, under the bed, staring back at me quivering and whispering, "Daddy, there's somebody on my bed."
The Toddler Nightmare
She went upstairs to check on her sleeping toddler. The window was open and the bed was empty.
The Picture
There was a picture in my phone of me sleeping. I live alone
We think now that you have read them, it is time for you to go to sleep. Question is, can you sleep?