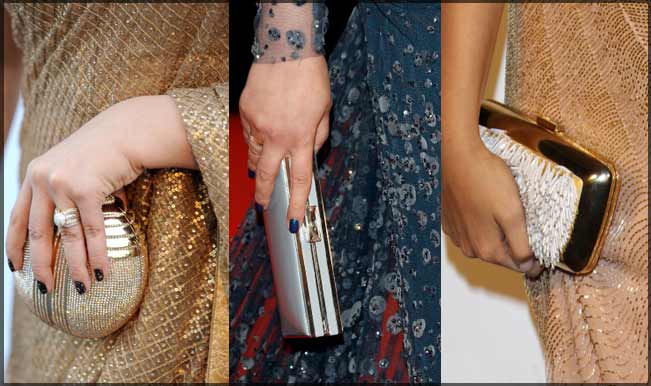 Gone are the days when people noticed what you are wearing. Suddenly the focus has shifted from what-you-are-wearing to what-you-are-carrying. Are you confused with what to carry while going to a party or attending your office retreat? Something that should be light and at the same time spacious enough to carry your credit cards, gloss, and few itsy bitsy things? A clutch solves all your problems and also adds to the style.
We take a look at some of the different types of clutches that you can carry.
Festive Jewel Box Clutch Bags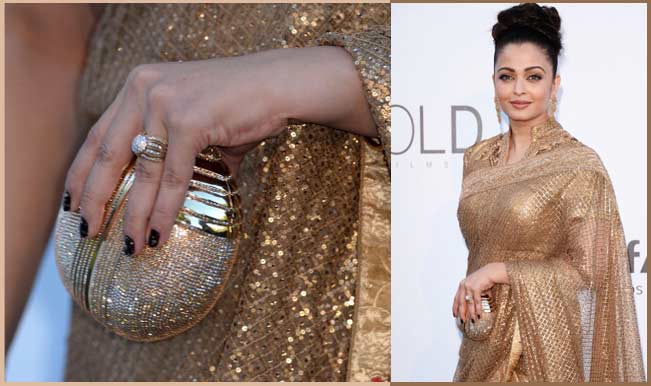 The calendar shows you have a big-fat-wedding to attend. And you seem quite ready with your dress, hairdo and make up. But what to carry over sari or lehenga? For such occasions you have these jewel studded box type clutches which just goes perfect for the setting.
Celeb Watch: Aishwarya Rai Bachchan carrying stone-studded clutch.
Envelope Cased Clutch Bags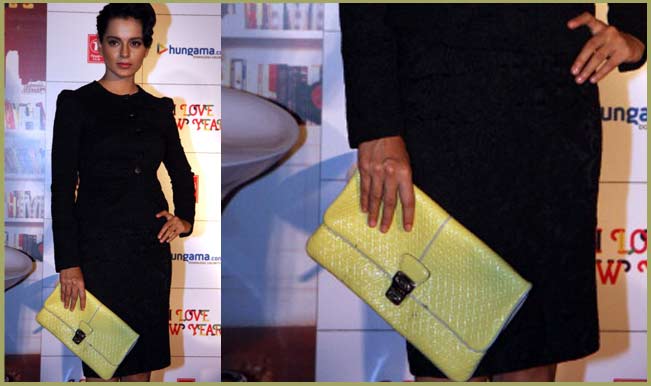 Clutches like these are meant to go both for formal meetings with your client and your night outs. Its envelope shape gives it a very vintage yet contemporary feel.
Celeb Watch: Kangana Ranaut carrying a yellow envelope clutch.
Mini Black Leather Clutch Bags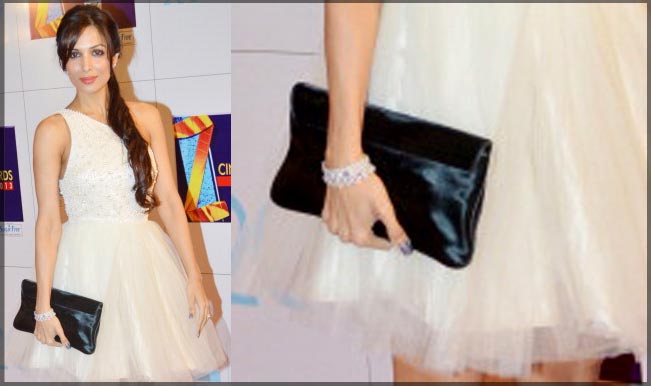 You cannot really keep the colour black out. Can you? These mini versions of the huge handbags are in demand. Sleek and stylish – they will go well with most of your attires and occasions.
Celeb Watch: Malaika Arora Khan carrying a mini black clutch over her short fairy tale dress. 
Sparkly Glitterati Clutch Bags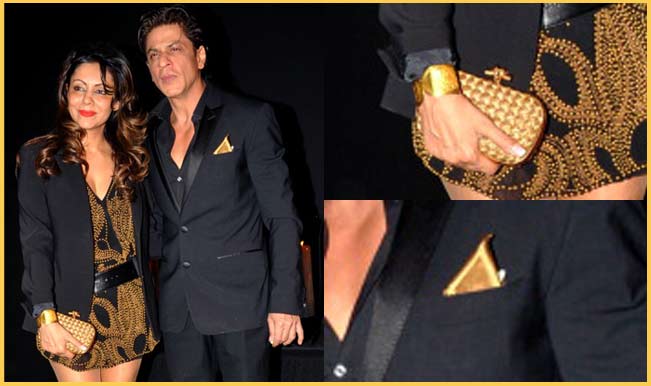 Going for a night long party and want to let down your hair and you don't wish to carry anything heavy? Carry these bling-bling clutches which signals your party mood right away. Silver and golden rules the roost.
Celeb Watch: Gauri Khan with golden clutch.
Designer Clutch Bags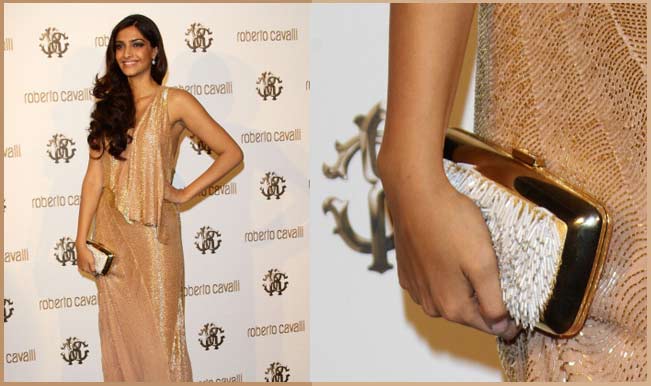 Everything is exclusive and tailor made to suit your style. So it could be laces, small beads, fur coated clutches that reflects your mood for that environment. Design it accordingly to match your overall look.
Celeb Watch: Sonam Kapoor carrying a detailed clutch.
Striped Clutch Bags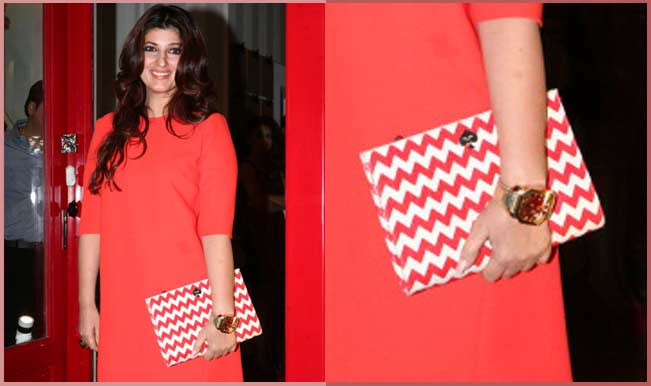 Stripes are taking over almost everything. Wear your stripes right-be it on the clothes or your clutches. The striped (vertical or horizontal) clutch spices up your plain-jane look in seconds.
Celeb Watch: Twinkle Khanna carrying an orange striped clutch.
Traditional Clutch Bags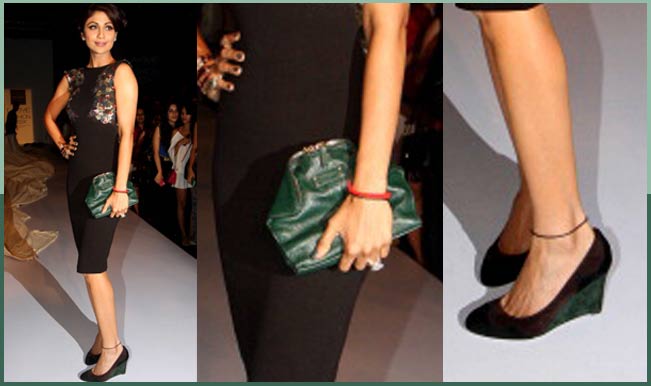 These are your typical clutches – smaller than usual handbags, available in traditional brown, emerald green, navy blue colors. Mostly found in leather.
Celeb Watch: Shilpa Shetty holding an emerald green clutch.
Neon Fold-Over Clutch Bags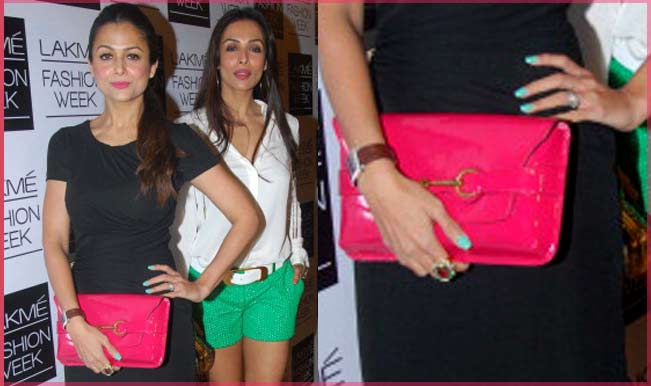 Neon is becoming a big hit with the fashion conscious junta. A neon orange or pink is the 'it and hit' thing among girls. It simply brightens your personality and is a sure to grab eyeballs..
Celeb Watch: Amrita Arora looks fantastic carrying a neon pink clutch.
Age old 'potlis' Clutch Bags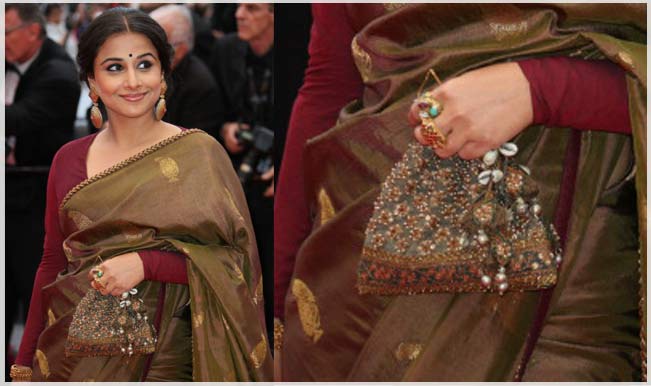 Yes the potlis which our grandmothers used to carry is back. These handmade, sequined, zari worked clutches are beautiful way to look ethnic. Spacious enough to carry all you necessary things, these traditional clutches get a thumbs up.
Celeb Watch: Vidya Balan carrying a brown potli clutch bag.
Clutches are very popular in the West while it is still catching up in India. So what will be your style statement?
Image by: Jyoti Desale