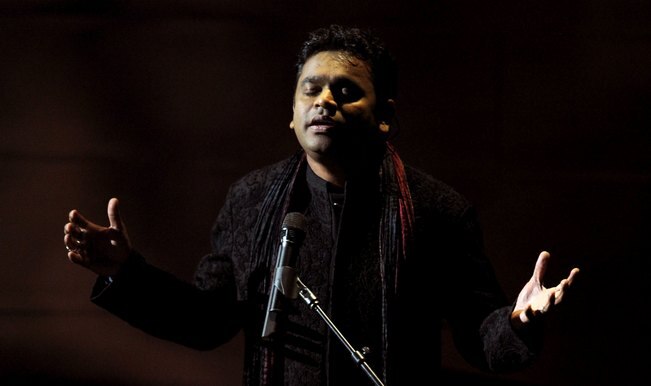 Getty Images
Birthday boy A R Rahman, born on January 6, 1966, has given the world some musical gems that will be remembered for generations. But not too much is known or talked about the Oscar Award-winner apart from his music. Of course, we all know his father died when he was young and that he converted to Islam after a spiritual experience. But there are some lesser known things about the Mozart of Madras that we would like to share with you.
Here's some trivia about the Oscar Award-winning composer:
1. A R Rahman was a keyboardist in a band called Nemesis Avenue along with singer Suresh Peters.
2. Rahman soon began composing jingles for ads.
3. When on concert tours abroad, Rahman does not waste time sight-seeing. He is just engrossed in his music.
4. Rahman met his mentor Mani Ratnam at a function where the composer got an award for the best jingle!
5. Rahman was also part of Roots, a band with now famous percussionist Anandan Sivamani.
6. Rahman likes to record music only in the night, but he makes an exception for the legendary Lata Mangeshkar.
7. Rahman's original name is Dileep Kumar and his wife's name is Saira Banu. Veteran Hindi superstar Yusuf Khan's screen name is Dilip Kumar and his actress wife's name is Saira Banu!
8. After conversion to Islam, Dileep became Abdul Rahman. He later changed it to Allah Rakha (A R) Rahman on the advice of veteran Bollywood composer Naushad Ali, his early mentor.
9. The music maestro prefers to give newcomers a chance – singers who are melodious but not necessarily well-trained.
10. Rahman wanted to be a computer engineer after he grew up.
11. The Jai Ho composer religiously performs namaz five times a day.
12. Rahman trained under veteran Master Dhanraj.
13. Rahman's father R K Shekhar was a music composer and conductor for Malayalam films.
14. His father bought him a keyboard from Singapore and a young Rahman was hooked to it.
15. Rahman joined genius composer Ilaiyaraaja as a keyboardist at age 11, two years after his father passed away.
16. He was seen as a child artist on Doordarshan playing a keyboard.
A very happy birthday to A R Rahman!