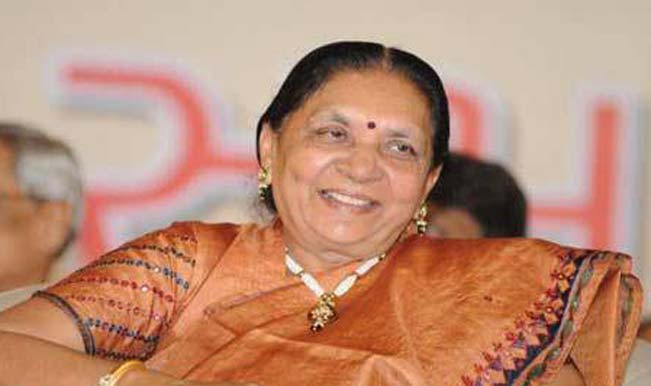 Anandiben Patel, the new Chief Minister of Gujarat takes the reign from to be Prime Minister and four time serving Gujarat's Chief Minister Narendra Modi. Everyone knows of the fiery leader Anadiben Patel has been for the Bharatiya Janata Party but very few know about the 71 year-old most powerful leader to serve in Narendra Modi's tenure as Chief Minister. It was widely speculated of her to be the ideal choice to replace Mr. Modi as the CM of Gujarata once the latter take top post of Prime Minister. Leaving behind the closest competitors in the race to the CM post with the likes of Saurabh Patel and Nitin Patel, we take a look at the few things that we should know about the new Chief Minister of Gujarat.
1. Anandiben Patel born on 21st November, 1941 in the Vijapur taluka of Mehsana district in family of farmers. Her father Jethabhai keen on getting his daughter's education sent her to school where she remained a single girl among 700 boys after finishing her schooling till 4th grade. Her college life also remained similar with her being the only girl during her Bachelor's of Science degree in entire college.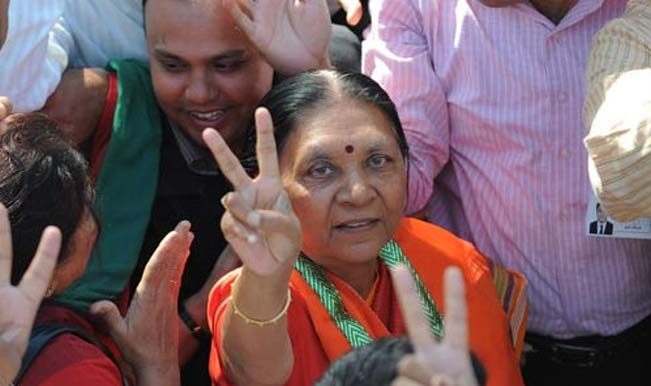 2. Anandiben Patel pursued her Master of Science degree in Ahmedabad and shifted there along with her husband Mafatbhai Patel. Anandiben has been very focused towards getting educated and despite the stumbles in her life she continued her ambitions of getting higher educations. She not only sought education for herself but also was determined to get everyone near her literate. She later joined as a primary school teacher at Mohniba School Vidyalaya in 1970 and continued to teach there for 30 years.
3. Anandiben Patel introduction into the world of politics was quite dramatic as she displayed her courage while saving two school girls from drowning during one of the school trips. Anandiben's heroic act caught one of the Bharatiya Janata Party's cadre's eyes and immediately asked her to join the party. She did not join then but her brave act won her gallantry award from the Governor.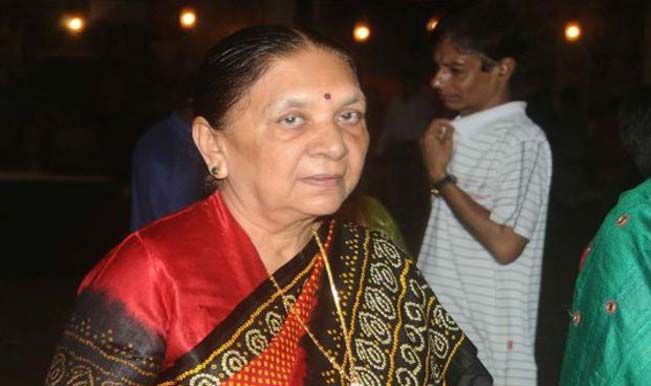 4. Anandiben Patel's husaband Mafatlal Patel had been a Psychology professor and has been very active with the Bharatiya Janata Party. He insisted Anandiben on joining the party as she was hesitant about getting into political scenario at first.
5. Anandiben Patel joined Bharatiya Janata Party in 1987 after she volunteered for drought relief program. Anandiben  joined the party as the Gujarat Pradesh Mahila Morcha President in 1987.
6. Anandiben Patel has been very tough women right from her childhood days. Believing in serving the people she became quite notable when she became the only woman leader from Gujarat to take part in Ekta Yatra led by Bharatiya Janata Party.
7. Anandiben Patel joined the Rajya Sabha in 1994 from Gujarat as Member of Parliament.
8. It is widely said about Anandiben Patel as strict disciplinarian and tough women who rarely smiles to which Anandiben believes that people will not take kindly of the leaders who stick to rules.
9. Anandiben Patel boasts of a clean track record during her tenure in Narendra Modi's cabinet of ministers. Anandiben Patel's role in the women and child welfare since 1998 in the state has become synonymous with the clean imaged leader.
10. Anandiben Patel's role as the education minister has been hailed around the nation as it is under her leadership the girl child dropout fell down significantly from 37 per cent in 2001 to 2 per cent in 2013.
11. Anandiben Patel also headed the Narmada Project committee in 2008 where her strategic and decision making skills were seen. She had a major role to play during Sardar Sarovar Narmada Nigam as 37 out of 38 canals were built from what was 15 canals in 2008 before she took over.