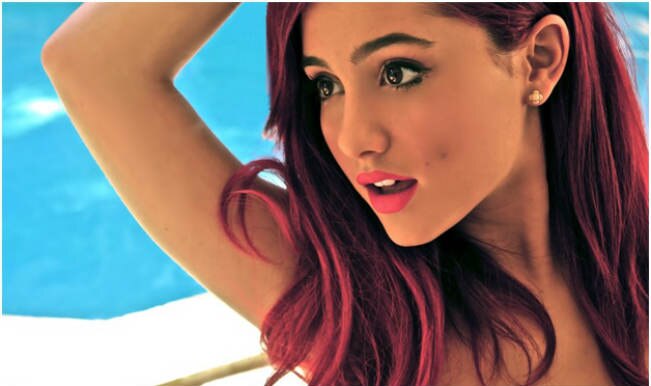 The adorable Ariana was born on the 26th of June, 1993. So how did she power through, to become the world's favourite new singer?
Ariana has fast established a reputation as music's sweetheart. She is the quintessential good girl. Before she ventured into popular singing, she used to appear on television. She even sang in various symphonies. What was striking about her was her huge voice, for such a young woman. Now, she's using her voice to create popular tracks, with lots of melody. As we wish her a happy birthday today, let's check out her top 3 most amazing tracks. Enjoy.
3.  'Popular Song' (with Mika)
This song talks about, well, being popular. The whacky Mika teams up with her for it, and there could not have been a crazier combination. Here, we see the fun side of her otherwise big voice. She is laidback, and it definitely looks like she's having a lot of fun.
2.  'Almost Is Never Enough' (with Nathan Sykes)
This song is a must listen. A beautiful duet, it features the equally talented singer Nathan Sykes. The song is all about dealing with a break-up, and trying to see if there was more to it. Their voices just melt the song into the heart of anyone who listens to it. The overall aura of the song is retro, but mellow, and Ariana really pours her heart into it.

1.  'Honeymoon Avenue'
One of her best songs until now, Honeymoon Avenue is also very underrated. Her vocals are the best here. Simply the best. She shines like nobody's business. Though the song is about a relationship that is going through a rocky patch, she makes it sound so beautiful.