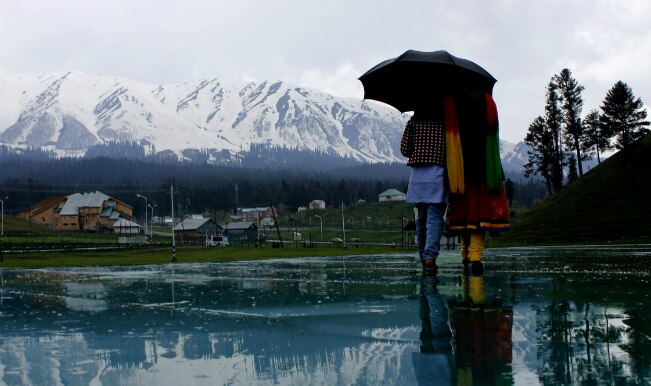 Article 370 which grant special status to the people of Jammu & Kashmir has created a huge controversy after Minister of State in the Prime Minister's Office (PMO) Jitendra Singh's statement that the new NDA government has started the process of repealing the act.
"The process and discussions to revoke Article 370 have started," Singh told media after assuming charge on Tuesday. Jammu & Kashmir chief minister, Omar Abdullah was quick to retort. He tweeted,
So the new MOS PMO says process/discussions to revoke Art 370 have started. Wow, that was a quick beginning. Not sure who is talking

— Omar Abdullah (@abdullah_omar) May 27, 2014
 In another tweet he said,
Mark my words & save this tweet – long after Modi Govt is a distant memory either J&K won't be part of India or Art 370 will still exist

— Omar Abdullah (@abdullah_omar) May 27, 2014
So after all the hullabaloo over the Article 370, we bring you some surprising-cum-shocking features of the controversial Article 370:
1. People living in Jammu & Kashmir have dual citizenship, i.e. of J & K and of India.
2. Jammu & Kashmir has two flags; a separate state one and the second, National Flag.
3. Due to the Article 370, prior permissions has to be taken to hoist the National Flag; as alongwith it the State Flag has to be hoisted too.
4. The time period for a constituent assembly in Jammu & Kashmir is of 6 years, whereas all over India, it is 5 years.
5. Insulting of national symbols in India is not cognizable offence in Jammu & Kashmir.
6. Surprising thing is if a national flag is being burnt in Jammu & Kashmir, it is not a cognizable offence.
7. The government if India cannot enforce any law in Jammu & Kashmir, without the concurrence of the State Government.
8. The Article 370 restricts the government of India in imposing policies except defence, external affairs and communication sectors.
9. As per Article 370, the orders of Supreme Court of India are null and void in Jammu & Kashmir.
10. If any woman marries a man who is not a citizen of Jammu & Kashmir, she loses all her citizenship (state rights). Whereas if any woman marries a Pakistani, she will be entitled to have a citizenship of Jammu & Kashmir.
11. Right to Information and CAG is not applicable in Jammu & Kashmir due to Article 370.
12. Women in Jammu & Kashmir come under the Sharia law's jurisdiction, because of Article 370.
13. It is due to Article 370 that the Panchayat has no authority in Jammu & Kashmir.
14. People living outside Jammu & Kashmir cannot buy land or vote in the state because of the Article 370.
15. The citizens of Jammu & Kashmir can be the citizens of India, but not vice-versa.
16. Article 370 gives Pakistan's citizens entitlement to Indian citizenship, if he marries a Kashmiri girl.
The Article 370 has been a huge barrier between the people of Jammu & Kashmir and India. People in the name of Article 370 have been deprived of rights which they're constitutionally entitled to. Narendra Modi repeatedly in his speeches said that there should be an open debate on the topic; sure this step is towards it.
An Article which sows the seeds of separatism should be scrapped or not, is for you to think!