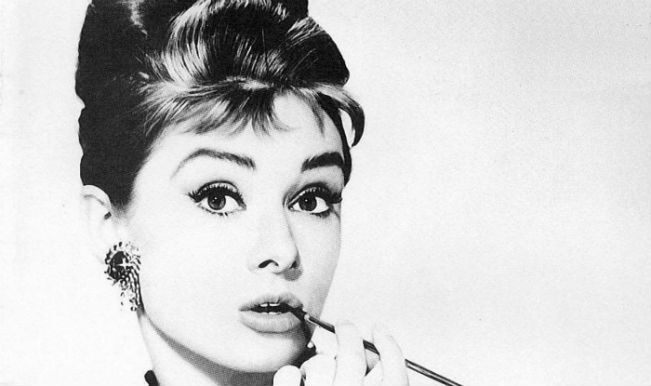 The definition of classic beauty would bring one name to mind: Audrey Hepburn. The beautiful actress of Belgian descent was a shining star in the golden age of Hollywood cinema. With her elfish looks, yet pretty 'girl next door' as well as 'sophisticate' charm, she channeled her roles perfectly, outshining her male costars most of the time. On what would have been her 85th birthday, we list her top ten best movies of all time.
10. Two For The Road (1967)
Audrey stars alongside Albert Finney as a rich couple who start as romantics, but as they get married they begin to move apart. The creation of this distance is shown through the couple's vacations. Audrey is the epitome of a beautiful lady during the 60s, with a sense of style to match.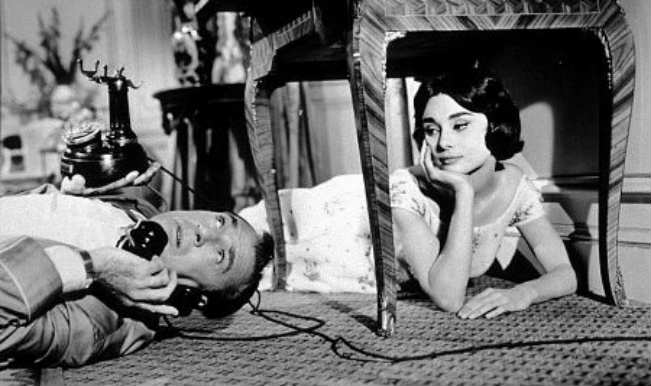 9. Love In The Afternoon (1957)
Audrey shines here, cast as the daughter of a detective, played by Maurice Chevalier. He is hired by a man to trail a playboy, played by Gary Cooper. When she hears that the man whose wife cheated on him with Cooper wanted to kill him, she rushes to tell him. But she ends up falling in love, in spite of her protective father. This sophisticated comedy ends with an iconic scene at the train station.
8. 'Funny Face' (1957)
In this movie, which was nominated for Oscars for its screenplay, cinematography, costumes and art, Audrey stars as a docile clerk, Jo Stockton who works in a bookstore. She is spotted by a celebrity fashion photographer, played by Fred Astaire, who decides to make her a star. So they are off to a photoshoot in Paris.
7. The Nun's Story (1959)
In the movie, Audrey plays a devout nun called Sister Luke, who is going through an inner struggle. She is assisted by a doctor in this, but the beginning of a war leads to a process of crisis and then self-realisation.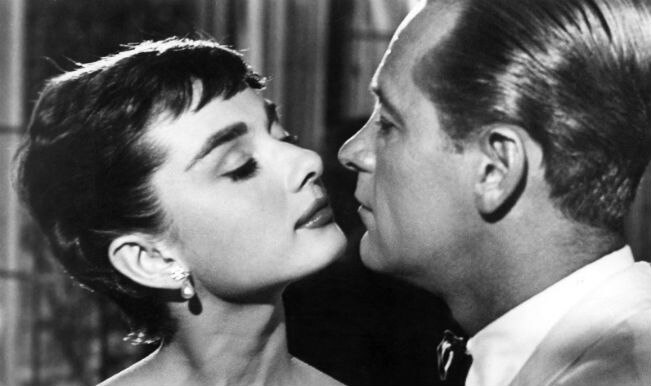 6. Sabrina (1953)
In this movie, Audrey stars as an awkward girl named Sabrina, who is a chauffeur's daughter. She falls for her father's employer's son, played by William Holden, and then goes to Paris to learn to cook and be mannerly, and returns as a sophisticated woman. But her employer's older son, played by Humphrey Bogart, also falls for her, and tries to get his kid brother married off, so he can have Audrey to himself.
5. Wait Until Dark (1967)
In this romantic thriller of sorts, Audrey plays Susy Hendrix, a woman who is blinded due to an accident. She is then chased by a group of thugs, headed by Alan Arkin, who plays one of the most sinister villains in film history. The thugs are searching for the stash of heroin that Susy's husband accepted on a plane trip. But Audrey plays a strong willed woman who does not give up easily.
4. Charade (1960)
The comic entertainer sees Audrey as a woman, Regina Lampert, whose husband was mysteriously killed. His colleagues now want to know what happened to the stuff that they stole as a group, and so they are now pursuing her. But she does not know where the loot is either. Cary Grant plays Regina's protector, but she does not know if he is on her side. The romance is comical and the villains are more human than nasty and threatening.
3. My Fair Lady (1964)
Audrey plays the coveted role of a Cockney flower girl, in this timeless movie. Though she was disappointed because she was not allowed to sing her own songs, her beauty in the outfits she wore made her memorable. As Eliza Doolittle, she is coached by a linguist played by Rex Harrison, and becomes a charming eloquent lady.
2. Roman Holiday (1953)
This movie turned the actress into an overnight star, and earned her the only Academy Award she ever would have. In the movie, she stars as a princess named Anne, who gets tired of her duties as a royal while in Rome, and then escapes to check out the city on her own, while remaining anonymous.  But she meets a reporter played by Gregory Peck, who initially recognises her and wants to publish her story as breaking news. But later, he falls in love with her. This timeless romance was made iconic by the scene of the couple riding on the streets of Rome on a Vespa.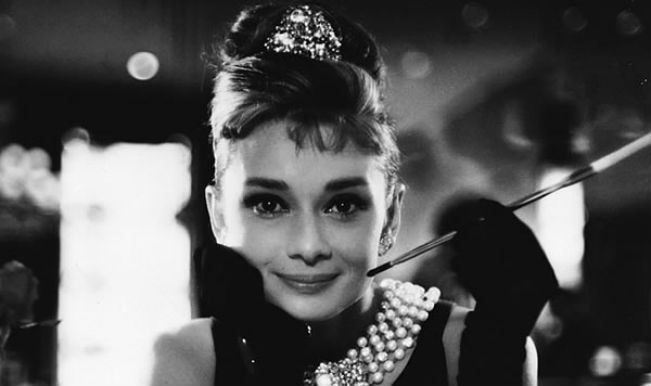 1. Breakfast at Tiffany's (1961)
Probably one of Audrey's most memorable performances, this movie is remembered for its somewhat bittersweet love story as much as it is for its fashion. She stars as a cheerful party girl who lives in New York, named Holly Golightly. Dressed in the best, she somehow manages to catch the attention of her neighbour, played by George Peppard. He is curious to know if there was something behind her outer bubbly persona. The most iconic scene in the movie is when she is window shopping in the early morning, wearing a Givenchy little black dress.