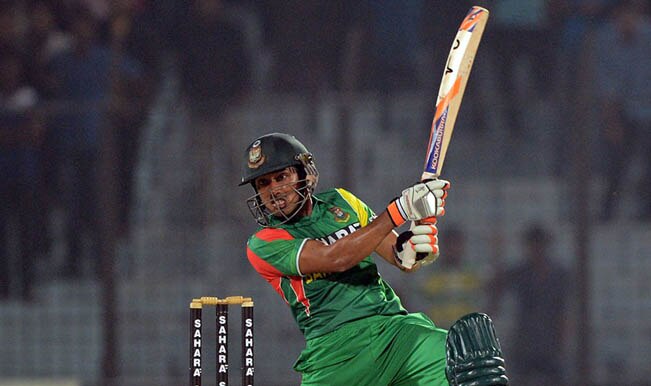 The Saturday tie between Afghanistan and Bangladesh saw the Afghani team beat Bangladesh by 32 runs and announce their arrival at the world stage. They not only beat Bangladesh but beat them in a way that would make the teams they face in the near future think twice before taking them lightly. As for Bangladesh, this match proved to be an eye opener for them and they would try and not make the same mistake that the other major teams used to make when they faced Bangladesh. Here we take a look at the 5 reasons that cost Bangladesh the match.
Poor bowling in the death: The Bangladeshi team gave away 107 runs of the last 10 overs. They just let the Bangladeshi duo of Stanikzai and Shenwari score freely and the Yorkers also came in pretty late, that too occasionally.
Underestimating the opponent: One thing that the Bangladeshi team would themselves be aware of is that they underestimated the Afghani team. They just let the match flow after the 5th wicket fell which allowed the Afghani batsmen to settle down and launch a late innings assault that changed the complexion of the match completely.
Outstanding batting from Stanikzai and Shenwari: For two third part of his innings it seemed that Azghar Stanikzai is once again getting into a shell and we would see the same scenes as we saw against Pakistan unfold again. But come the right moment he along with Samiullah Shenwari(who himself played his best innings yet) batted in a way that not many would have imagined.
Bad fielding: The Bangladeshi fielding was the most disappointing part of game today. They dropped catches at crucial moments and the ground fielding itself was not that great either.
Losing wickets at the wrong time: 254 was a tricky chase but the kind of performances the Bangladeshi batsmen have shown in the past few years you would expect them to chase this score down. But what happened was that they lost a wicket in the very first over and then one more in the very next over. They just couldn't build the innings to the point that they could open up and give themselves a chance. They lost wickets just when it seemed that they were moving along on the right track.
This should definitely to be the match that turns things around for Afghanistan for the better. This is one team that looks far better than just an associate member of ICC. If they get the right chances and given the right push they certainly can challenge the very best at least in the bowling department. The match is going to be remembered for a long time in both the countries cricketing lore.