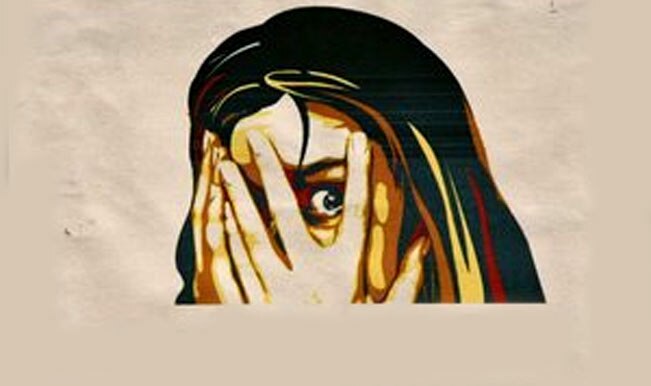 Is it Delhi, Bengaluru or Mumbai? Which Indian city has the right to be crowned as the rape capital of India? Considering that hardly a day goes without instances of crime against women being reported from Uttar Pradesh and Madhya Pradesh, the two states are also in serious contention for the title. We list the reasons why Bangalore, Delhi, Mumbai, Uttar Pradesh and Madhya Pradesh are strong contenders for the title of rape capital.
1. Bengaluru
Once known by prestigious tags like IT Capital, Knowledge Hub and Garden City, Bengaluru is in serious contention to become the rape capital of India. As many as 12 cases of rape, sexual assaults and molestation against women of all age groups, including minors in the last fortnight have been reported from the city. A 6-year-old girl raped on the premises of a school, is the third such case reported in that school. A girl and her boyfriend kidnapped at knifepoint by a six-member gang and sexually molested in a moving car in Frazer Town. A nun-to-be 16-year-old girl in a Christian seminary raped in broad daylight. The list goes on.
What comes as more shocking is the antipathy of the police towards the victim. In Frazer Town as well as the school rape of 6-year-old, police registered complaint only after media intervened.
Bangalore has a real chance to become the rape capital of India, because of the spurt in sex-related crimes against women but also because perpetrators seem to be getting away easily.
2. Maharashtra
As many as 3,063 cases of rape were reported from Maharashtra in 2013. Mumbai, considered one of the safest cities for women, hit the national headlines when a photojournalist was gang-raped by five persons in the deserted Shakti Mills compound in central Mumbai in August 2013.
It is not just Mumbai but cases have been reported from Raigad, Thane, Nagpur, Amravati and a host of other places. According to National Crime Research Bureau (NCRB) statistics for 2013, Maharashtra was placed second in incidences of crime committed against women.
While pro-active steps like fast-tracking of sensational crimes like the Shakti Mills rape have been taken, it has failed to arrest the spiraling rate of crimes like rape in the state.
3. Uttar Pradesh
Even as the shocking gang rape and murder of two Dalit cousins in Badaun continues to hog media limelight, the gang rape and brutal murder of woman in Lucknow district has riveted the spotlight on the security of women in Uttar Pradesh.
Heinous crimes against women like rape, murder, torture, stalking, molestation, sexual harassment and acid attacks are regularly reported in Uttar Pradesh. Even, the United Nations condemned the 'brutal gang rape and murder' in Badaun district.
The most populous state was placed third with 32546 crimes committed against women according to NCRB statistics. Only Madhya Pradesh and Maharashtra outdid Uttar Pradesh in crimes against women.
While the political establishment came under media scrutiny for downplaying the crimes, the failure of UP police to ensure safety and security of the women hardly comes as a surprise. Considering that it has more important tasks like tracing missing buffaloes of Samajwadi Party leader Azam Khan, they are stretched to the limits.
UP police went into a tizzy in February, this year when SP leader Azam Khan's buffaloes went missing. A massive search operation was launched and the animals were recovered. Three policemen were 'suspended' for dereliction of duty.
4. Delhi
The December 16, 2012 brutal gang rape and fatal assault of a 23-year-old triggered widespread protests across Delhi and other parts of India. Though the six men including a juvenile were arrested, it failed to bring down the number of cases against women.
A shocking 1647 cases of rape occurred in Delhi in 2013 according to NCRB statistics. What is more shocking and appalling is the fact Delhi, being the national capital, is heavily policed.
Data of first four months of 2014 show that six rapes and 14 molestation cases have been reported every day in Delhi. As many as 616 rapes and 1,336 molestation cases were registered during January 1 and April 30— a 36% increase in rape cases compared to around 450 cases registered in the same period last year. Cases of molestation recorded in the same corresponding period show a similar rise with over 1,000 registered cases.
In 2013, a total of 1,559 rapes and 3,347 molestation cases were registered as compared to 680 rapes and 653 incidents of molestation in 2012.
5. Madhya Pradesh
Madhya Pradesh tops the incidents of rapes reported with 4,335 cases reported during 2013. MP was followed by Maharashtra, Rajasthan and Uttar Pradesh, according to the 2013 NCRB report.
Madhya Pradesh also topped the list in incidence and rate of crime committed against women in 2013. As many as 22,061 cases were reported last year from the central state. In Madhya Pradesh 3,425 cases were registered in 2012 as against total number of 24,923 incidents across the country, about 13 per cent of the total rapes reported against women. Affluent Indore topped as the most unsafe city, followed Bhopal, Gwalior and Jabalpur.