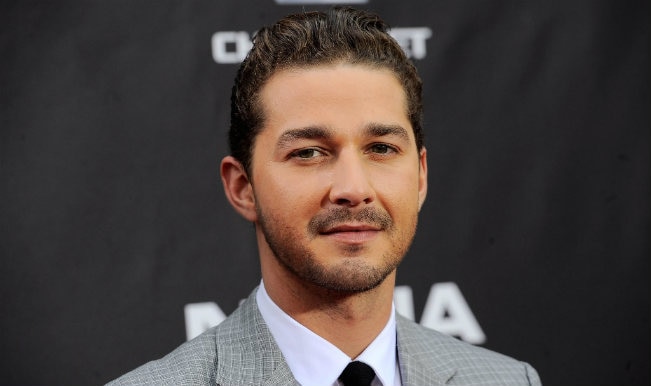 Shia LaBeouf is well known as, well, that guy in the Transformers series. His awkward yet impish charm has only added to his fan base. The actor, who is now pretty famous, did not have such a great childhood. But he rose above that, and was determined to succeed. He ventured into comedy, before landing a show on Disney. Then, he became a teenage heartthrob. And finally, now, he is emerging as a true talent. As we wish him a happy birthday today, we take a look at 3 of his best movie roles, besides the obvious Transformers series that he is well known for. Enjoy.
 3.  Kale Brecht in 'Disturbia'
In this film, Shia channels his teenager side, by played a 17 year old who is confined to his house by the police after attempting to assault. He spends his spare time spying on his neighbour. But one day, as he looks into his neighbour's house, he finds that his neighbour may have killed someone. His neighbour catches his spy tactics and threatens him. He later kidnaps Shia's character's mother and best friend, and attempts to frame him. But in the end, Kale somehow manages to kill his neighbour and have a happy finish.
2.  Jerry Shaw in 'Eagle Eye'
This is like a grunge version of James Bond, where Shia plays a young guy who is a university drop-out. He suddenly realizes that his twin brother, who is a soldier, is killed. Furthermore, he also finds a large sum of money and weapons at his house. And then, he receives a call from a woman who tells him that he is about to be arrested. She then talks to another woman and threatens her to help Shia's character escape. And with the mystery caller's help, they set out to do just that.
1.  Francis Ouimet in 'The Greatest Game Ever Played'
Easily one of his best roles yet, Shia plays out the true life story of the golfing pro. Francis was from an immigrant family who would never have a chance to even enter that sporting field. After watching an exhibition, he becomes motivated to practice everyday. But he fails to put up a good performance at a competition, and his father asks him to get a real job. But Shia never gives up on his dream, and finally wins the U.S. Open.