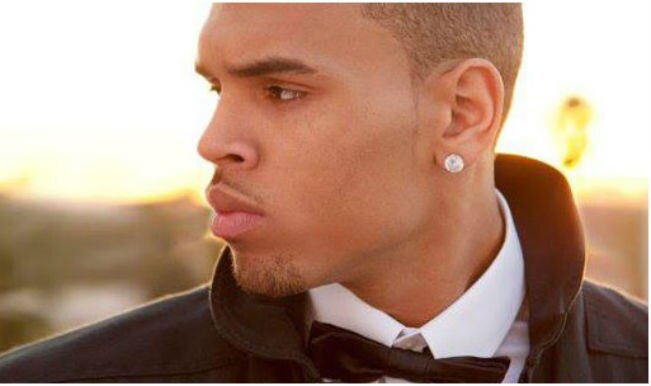 Chris Brown is controversy's child. The singer, who celebrates his birthday today, is doing so in the confines of prison. And with that, we bring you his top ten most controversial moments so far.
10. Chris and his mother were at the negative focus of animal rights groups, when they were allegedly said to be selling and breeding pitbull puppies. The accusation includes his mother's tweet to a pitbull-selling site, as well as a photo he uploaded holding a pitbull pup.
9. Chris wrecked his car after being followed by paparazzi, in February 2013. Yes, apparently he was off to a charity event, and he tried to get away with disastrous consequences. After causing a huge crash and totaling his car, he decided that he will sue the paps for the incident. This further publicized it.
8. Chris was slapped with charges of robbery, after he forcibly took a fan's cellphone outside a nightclub. And why did he do that? Because the fan took a picture of him! In addition to this, he also tried to pick up a woman and promised he would not beat her – then later denied it. What?
7. Chris appeared on a morning show to promote his album in March 2011, but during the course of the show, the host asked him about the Rihanna incident. After the interview was done, he went to the dressing room and turned violent, even throwing a chair out the window. Then he left the building shirtless. His actions prompted his then-publicist to quit in a huff.
6. In July 2010, at an awards show, Chris performed a medley in tribute to pop king Michael Jackson. After doing so, while he was still on stage, he broke down in tears. The incident was talked about by many who felt that his emotions were not genuine, and that he apparently used eye drops to create the effect of tears.
5. Last year, in March 2013, Chris got into a massive argument with a valet. And the reason? He would not pay the valet! Yes, the valet refused to give him his car keys unless Chris paid him ten dollars, to which he insisted on his keys. A popular gossip channel was right there, and had a ball filming the incident.
4. In an interview in September 2013, Chris criticized rapper Jay-Z's past as a drug dealer. This was a stupid move and a lame effort to defend his own past. He received a lot of flak for this, considering that Jay-Z was on Rihanna's side after Chris assaulted her.
3. Chris allegedly spray-painted graffiti on all the walls outside his house, and did not remove it even after the neighbors complained. He also sprayed graffiti some months later – on his girlfriend (?) Karrueche Trans's car!
2. Chris began the year 2013 by getting into a huge fight with singer, Frank Ocean, and his friends in January. Recently, one of the men involved in the brawl, which happened outside a studio in LA, has sued Chris.
1. Perhaps the most controversial of all Chris' moments is the infamous attack on Rihanna in February 2009. After a pre-Grammy party, RiRi and her beau had an argument in the car before he physically assaulted her. She lodged a complaint, and both of them missed their Grammy night appearances. He was later charged with assault, and had to stay away from Rihanna. But just a short time later, he seems to be enjoying his probation stint, as a picture of him on a jetski appears.  And the tone of the picture was definitely in bad taste, considering the outburst after the assault and the fact that Chris chose to avoid it. To make things worse, he apologized to his fans for his behavior, but he did so six months after the incident. Also, from the video one could make out that he was reading from a teleprompter.