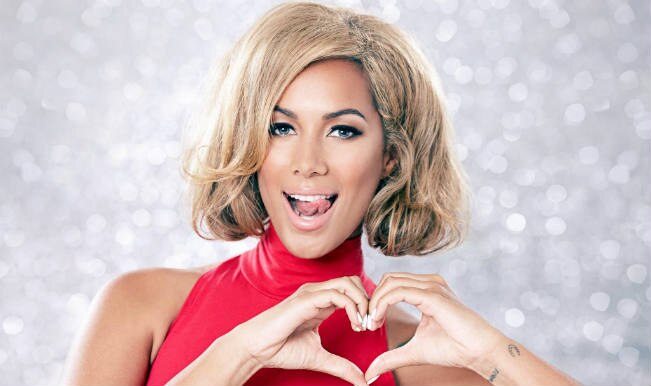 Leona Lewis the Brit singer songwriter is one of the stars who shares her birthday on 3rd of April. She came into limelight when she had won the third season of X Factor in 2006 and there was no looking back after that. She has an amazing singing talent her music is classical songs with a contemporary edge. She hits the high belted notes and makes them sound pretty easy in her songs. She is one of the best vocalists in pop currently with her rich and ethereal music she delivers an extraordinary gift to the music industry. Let's look at the amazing stars top best songs.
Bleeding love

This song has two videos the other one is the US version. The song was a major hit. The song about being hurt over and over again with desperate emotional turmoil could be felt in the lyrics. It remains Lewis's biggest hit in the US to date. This emotionally fueled song showcases the best of Leona's vocal talent.
Better in time

Every girl might have turned to this song while trying to get over someone. The lyrics best describe what is it exactly to get over someone you really loved and ended up with a broken heart. "Thought I couldn't live without you It's going to hurt when it heals too, Even though I really love you, I'm gonna smile because I deserve too It'll all get better in time" are the perfect lyrics to mend any broken heart and move on.
Happy

Leona makes each and every song of hers quite relatable, taking chances to be happy even if it involves inevitable pain. This one has the story about her being in love with her friend, we all might have gone through this phase. And she is shown getting ready for the wedding ,but in the end it turns out the guy gets married to someone else and Leona just witnesses the wedding as a third person.
I got you

This one is a nice catchy and peppy song. Like her rest of videos this one also showcases the ups and downs of relationships. The chorus being extremely powerful is very much strong and likeable even though it didn't garner much commercial success.
I see you

This amazing song was used as a theme song for the epic movie Avatar. It reflects the storyline about love emotion and power .It was compared to the theme song of Titanic 'My heart will go on' by Celine Dion since the director was collaborating with an artist to create a theme song the second time after Titanic.
Footprints in the sand

This is one ultimate emotional song which was a poem and then extended into a song since it was very inspirational. It became the official song for the charity Sport Relief.
A moment like this

The song was originally recorded by Kelly Clarkson in 2003 but Leona recorded it in 2006 as a cover of the same song. The video shows her journey throughout X factor and emerging out as a winner. The song is as good as Kelly Clarkson's version.
Forgive me

This is a peppy song with catchy tune which grows on you. The song talks about her one sided relationship and who leaves her boyfriend and finds someone else to reciprocate her love a dream themed adultery video.
Trouble

She poured out her raw emotions into this song; this song was inspired by Lewis' break-up with childhood sweetheart Lou Al-Chamaa. The video is glamorous, with Leona alongside Colton Haynes who plays her love interest in the video.
Collide

This song was produced by Swedish Dj Avicii. Even though the song received mixed criticism, Leona ended up in a mess since the song was recorded for the album Glassheart but later was not included on the album's final track. And later upon release   Avicii claimed that Lewis and her record label for sampling his song without authorization and made an accusation of plagiarism.