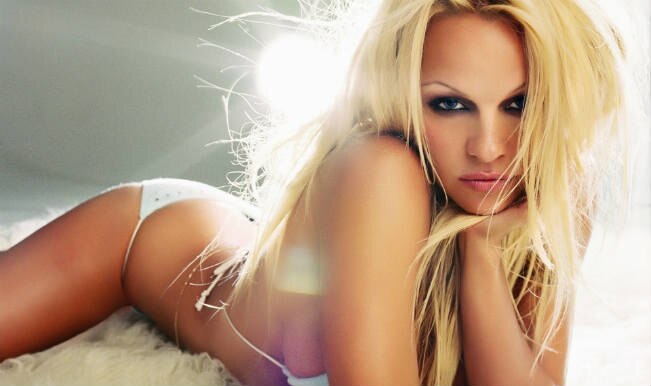 You cannot get eyes off her. Literally. Yes, talking about the Baywatch girl, Pamela Anderson turned an year-older as she celebrates her 47th birthday today. Pamela Denise Anderson born on July 1, 1967 rose to fame courtesy her bold appearances in TV series as Baywatch and also as Playboy model. Pamela better known as Pamela Anderson Lee after marrying Motley Crue drummer Tommy Lee is an actor, model, animal right activist. She has been vocal against the use of animal furs and is member of PETA. Pamela enjoys the limelight due to her eye-catching personal life and no wonder remains to be the darling of paparazzi. We take a look at some of the quotes by this ultimate showgirl:
1. I don't recommend surgery at all. Women's bodies are beautiful as they are, and I've had a love/hate relationship with my breasts my whole life.
2. I am the ultimate California girl, which is funny, being that I'm Canadian.
3. Making love in the morning got me through morning sickness. I found I could be happy and throw up at the same time.
4. I don't really think about anything too much. I live in the present. I move on. I don't think about what happened yesterday. If I think too much, it kind of freaks me out.
5. What I know in life runs the gamut of the "feminist experience." The true meaning of feminism is this: to use your strong womanly image to gain strong results in society.
6. It's terrible because people see stars like JLo and Beyoncé wearing fur and they don't think about the cruelty that goes into it.
7. Natural beauty takes at least two hours in front of a mirror.
8. It's great to be a blonde. With low expectations it's very easy to surprise people.
9. I stumbled. My boobs fell out. It's common in my life.