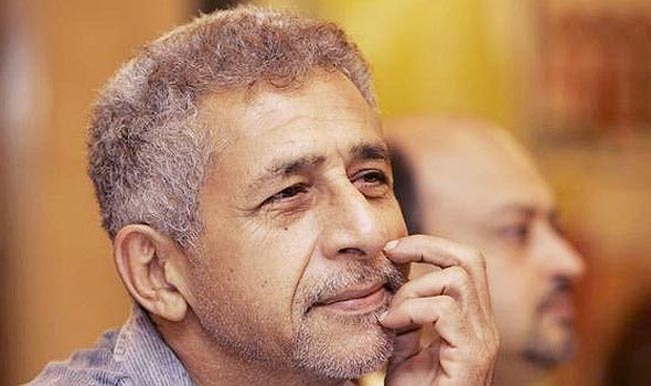 Naseeruddin Shah is reckoned as the man of all seasons because of the acting skills the veteran actor possess. From mainstream to parallel cinema he has played varied characters and given memorable performances. Naseeruddin Shah born into a Muslim family in Uttar Pradesh on July 20, 1950 is one of the senior actors in the industry. As he celebrates his 64th birthday we bring to you some interesting things about the trouper.
1)     Naseeruddin Shah after graduating in Arts from Aligarh Muslim University in 1971 went to National School of Drama in Delhi.
2)     In 1975, Naseeruddin Shah made his debut with a role in Shyam Benegal's Nishant, the movie won the National Award for the best film and was also nominated for the Oscars.
3)     In 1977, he along with Benjamin Gilani and Tom Alter established a theatre group named Motley Productions. Two years later in 1979 their very first play titled 'Waiting for Godot' written by Samuel Beckett, was staged at Prithvi theatre. Naseeruddin played the character of Pozzo in the play.
4)     After the death of his first wife Manara Sikhri he married actress Ratna Pathak Shah in the year 1982.
5)     In 1988 Naseeruddin appeared on a television seriesdirected by Gulzar which was based on the life of Mirza Ghalib. He played the lead role of Ghalib.
6)     Naseeruddin Shah has been presented with two civilian awards. Padma Shreein 1987 and in 2003 he was awarded the Padma Bhushan.
7)     The actor has twice won National Film Award for Best Actor. In 1979 for his role in Sai Paranjpye's Bollywood feature film 'Sparsh' and in 1984 for his performance in 'Paar' directed by Goutam Ghose. Besides these he has also won National Award for Best Supporting Actor for the movie 'Iqbal' in 2006.
8)     Apart from the aforementioned awards Naseeruddin Shah has also won several Filmfare Awards and has also been awarded the life membership of International Film and Television Club of Asian Academy of Film & Television.
9)     His directorial debut movie was 'Yun Hota Toh Kya Hota', which revolved around 9/11 was released in 2006.