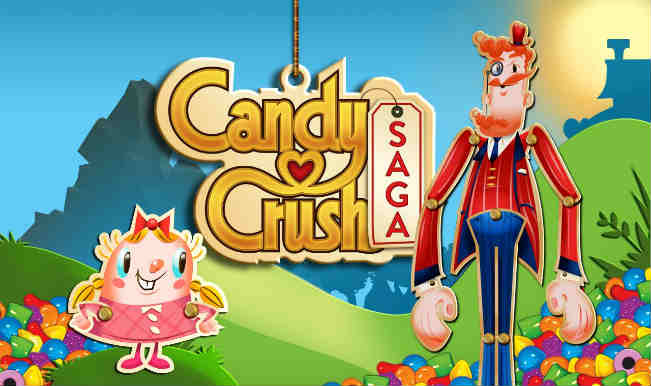 The much hyped news about  King's IPO has been aimed at the company's valuation, with its worth estimated to be between $5 billion and $7.5 billion is all over the internet. The game developer is set to offer 22.2 million shares of its company for a price between $21 and $24 per share, with the final decision on that price to be made later. To state that the game is monetarily viable would be an understatement. It brings in crazy amount of cash.
"The red flag for this IPO is that King's revenues and fortunes are built on one game," one Wall Street veteran told Reuters in regards to King, which owes most of its $1.8 in revenue to Candy Crush. "I would be inclined not to invest in stock like this."
"We're definitely looking for King to prove that gaming companies can build a sustainable business,"said Andy Zhong, chief executive of FunPlus, a China-based gaming company.
Regardless of where King's IPO takes the company, and in spite of the fact that the game's founders will be taking more than their fair share of cash home, we know for the fact that this game has certainly amassed a massive hoard of fan followers who religiously hooked to the addictive game. It is so addictive and ridiculously popular that there is even a spoof trailer of a fake movie doing the rounds online.
Let's look at reasons that make it so irresistible for us to love this addictive game.
1. The Look
Have you liked the feel of Willy Wonka's chocolate factory?This pretty much gives you the same feel.With bright colors and candy inspired accessorized décor it will lift your dull mood.Whether you have a sweet tooth or not this will hit your sweet spot.It is a visually colorful looking board game.The game pieces are varied shapes sized colored candies, it taps into our inner child
2. The music
The sugary themed music in the backdrop is so very welcoming. It is pretty charming ,bubbly and bouncy. There is also an option to mute it and play.
3. Game levels
There are varied games levels , you won't ever get bored. The game won't ever get stale and leave you with boredome .Also the game's tutorial demonstrates how to play in a variety of manners. It doesn't require your full attention, it's so easy to pick up and play because you can simultaneously do other activities. You get to deal with anxiety, panic, despair when the level  seems a bit unconquerable, shame when you lose and the little girl begins to cry,angry when you don't have enough lives, elation when you win it and paranoia when you overplay it!
4. The announcer
The sound effects are amazing. Even though the game's announcer sounds comically absurd you somehow fall in love with the voice of the announcer who encourages you with each and every amazing moves of yours. The voice that says "Sweet" or "Delicious" makes you feel pretty good about yourself.
5. It's free
It's absolutely Free.The Company King reports that of all the players of Candy Crush Saga who are made to its last level 544 more than 60% of them didn't pay a cent to buy extra lives or chances to get there. So you need not shell out cash from your pocket.
6. Easy Peasy
It is trouble free. You can play it with just one hand . You can multi-task play this carrying a drink, clinging to a subway pole, or hiding your phone under the table in a boring lecture or meeting. The train rides won't seem any longer, it helps as a a distraction while you're waiting to see a doctor, or waiting for your ever so late date.
7. Play on any device
It is available on Facebook, Android, iPhone and iPad mini. You can play it wherever you want.
8. Boosts engagement through Facebook
It allows you to sneak peak your friend's high scores on each level with their overall progress. It also utilizes Facebook requests as a way for a user to keep playing or unlock new levels.
9. Healthy addiction
Unlike any drugs this is a healthy addiction it supposedly will reduce your risk of Alzheimers since it keeps your brain active. The relaxing exercise of lining up candies to the tune of upbeat music is a perfect stress reliever. It also helps to compete in a sibling rivalry. And you get a sense of elation to find that you are good at succeeding in something!