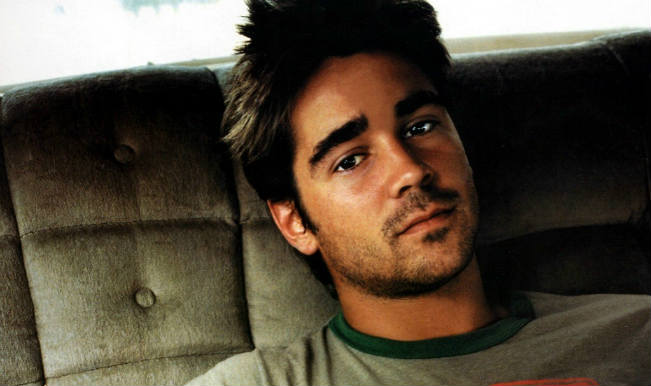 One look at Colin Farrell's age, and you will never be able to tell how old this handsome actor really is. Irish by birth, Colin Farrell was born on 31st May 1976 is an extremely talented actor. From a young age, he was moved towards acting after he watched Steven Spielberg's E.T. And now, he has a host of successful films to his credit. On his birthday, we take a look at the top 5 roles that Colin has played.
5. Bobby Pellitt in 'Horrible Bosses'
Colin is obnoxious, yet super funny in this film, as he plays the son of the owner of a chemical company. Bobby takes over the company after his father dies of a heart attack, but does not care much about it at all. He is also shown to be addicted to cocaine, and is not fit to head the company.
4. Jerry Dandridge in 'Fright Night'
In this movie, Colin channels his inner evil side, as he plays a vampire. Jerry is responsible for turning a lot of people in his city into vampires. A kid becomes suspicious about what Jerry was, and begins to follow him around. When the kid's best friend becomes a vampire, he enters into conflict with Jerry and kills him with a stake.
3.  Jim Street in 'S.W.A.T'
Now, this role made Colin even more desirable, as if he already wasn't. He plays a navy SEAL and a top-level member of the police force. Jim, as his character is named, has an unstable partner who disobeys him. As a result, they are both demoted from their positions. Jim's partner quits, and Jim is off the team. But later, when a new team is being made, he is recruited again.
2. Detective Danny Witwer in 'Minority Report'
Another suave role played by Colin shows him as a detective. He is an agent, for the Department of Justice, and investigates the murder of a man. He then finds out some information that is crucial to the case, and reports it. But he is killed for his action.
1. Stu Shepard in 'Phone Booth'
This is Colin's best acting performance to date. In the movie, he plays a publicist named Stu, who is cheating on his wife with his girlfriend. He happens to enter a phone booth to make a call to his girlfriend, but ends up talking to a man who threatens to kill him and his women if he does not speak the truth. In the chaos, Stu has to make an extremely difficult decision. Colin acts brilliantly, and this is by far, his most memorable role.
We wish the Irish actor a happy birthday!