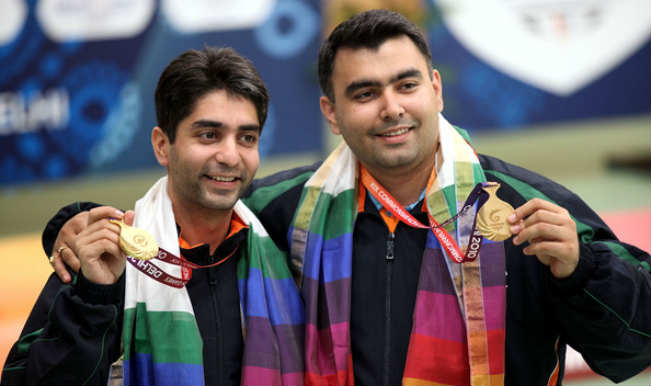 The 20th Commonwealth Games got off to a glittering, colorful and stunning opening ceremony in Glasgow, Scotland. The ceremony was marked by reveling the country's culture and tradition to set the tone for the 11-day sporting event. The ceremony also observed a minute's silence for the 298 victims of the Malaysian Airlines flight MH17 which was shot down over Ukraine last week. The participation of more than 4500 athletes from 71 nations has made this Commonwealth Games one of the largest event in the history of these games.
India would also be looking to stamp their authority in these games and will look to better their medal tally of 101 medals they won in Delhi 2010 Commonwealth Games. However this looks a distant reality and India will find it real tough to even reach the tally of 100 medals.
Let's now look at the 5 games which form the major reason for India not winning 100 medals in this mega event –
1. Archery – This game is the major reason why India will not be able to touch the magic figures of 100 medals in 20th CWG. Archery has been removed from the list of Sports that will be played in this event. This has been a major disappointment for India as the country had 8 medals in this discipline at the last CWG four years back. The removal of Archery has also robbed the games of star attraction in the form of Dola Banerjee and Deepika Kumari.
2. Tennis – As baffling as it may sound, Tennis is also not part of this Common Wealth Games. India had won 4 medals including 1 gold, 1 silver and 2 bronze in the Delhi games are now just been left ruing. As a result, Indian audience will not be able to see their favourite stars – Sania Mirza, Leander Paes and Mahesh Bhupathi in action.
3. Shooting – The shooting events in Glasgow CWG has been cut down to 19 events from more than 35 events that were part of last CWG. Indian shooters have great records in CWG winning 30 medals four years back and cutting down on events has seriously impacted India's chances of winning more medals.
4. Wrestling – India's chances of winning 100 medals in 2014 Commonwealth Games were dented even further with the decision of Commonwealth Games Federation to remove Greco-Roman wrestling, in which India won seven medals in last edition. With the exclusion of Greco-Roman wrestling the total number of gold medals to be won in this discipline has come down to 14 from the 21 gold medals that were in play in the previous edition.
5. Badminton – With the last minute withdrawal of Saina Nehwal owing to injury reasons, India has surely been robbed of a few medals in this event. Saina had won 1 gold and 1 silver medal in the 2010 CWG.