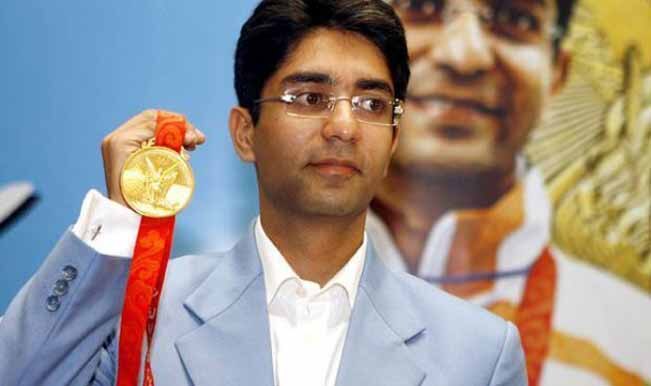 India who had finished second in the 2010 Commonwealth Games with an overall tally of 101 medals (38 gold, 27 silver & 36 bronze medals), managed only 64 medals at the 2014 Commonwealth Games – with the medals tally comprising 15 gold, 30 silver and 19 bronze. India kept occupying fifth spot on the medals table for the last couple of days of the games, slipping from its earlier fourth place, and eventually ended on No.5. The Gold medal winners include Abhinav Bindra, Yogeshwar Dutt, Sushil Kumar and Parupalli Kashyap. As the champions head back home, we take a look at the 15 Gold medal winners who made the country proud. Here's the list:
Wrestling
Yogeshwar Dutt: In Men's wrestling, 65 kg freestyle Yogeshwar Dutt brought laurels to the country by clinching gold medal after defeating Canada's Jevon Balfour in the final.
Sushil Kumar: In Men's wrestling, 75kg freestyle Sushil Kumar defeated Qamar Abbas of Pakistan what turned out to be a lopsided event. In just 107 minutes Sushil trounced his opponent to take home gold.
Amit Kumar: Nigerian Ebikweminomo Welson was Amit Kumar's opponent in the final of Men's wrestling, 57kg freestyle. Amit defeated Welson 3-1 to claim the gold medal.
Babita Kumari: In Women's wrestling; 55 kg freestyle Babita Kumari completely dominated the proceedings over Canada's Brittanee Laverdure and defeated her 9-2 in the finals for the coveted gold medal.
Vinesh Phogat: InWomen's wrestling, 48kg freestyle youngster Vinesh Phogat who is just 19 years old defeated Yana Rattigan of England by 11-8 to be part of the glorious 15.
Shooting
Jitu Rai: InMen's shooting, 50 m Pistol Jitu Rai who set finals games record gathering a total of 194.1 points won gold for his country. Gurpal Singh with 187.2 points settled with silver in this category.
Abhinav Bindra: In Men's 10m Air Rifleformer Olympic gold medallist Abhinav Bindra claimed his first individual gold at the commonwealth Games when he finished witha final games record score of 205.3.
Rahi Sarnobat: Itwas an all-Indian affair in the final of Women's shooting 25 m Pistol event as Rahi Sarnobat defeated Anisa Sayyed to clinch the gold medal.
Apurvi Chandela: InWomen's shooting, 10 m Air Rifle rising star Apurvi Chandela claimed her first international medal. Apurvi triumphed over her compatriot Ayonika Paul to win the gold medal.
Weightlifting
Satish Sivalingam: In Men's weightlifting, 77 kg Satish Sivalingam created a games record with a total lift of 328 kg to claim gold medal while Ravi Katulu lifted total of 317 kg to win silver medal.
Sukhen Dey: On the opening day of the competition Sukhen Dey in Men's weightlifting 56 kg categoryclaimed gold medal by lifting a total of 248 kg. He was impressive in clean and jerk round to win the medal.
K Sanjita Chanu: In Women's weightlifting 48 kg category K Sanjita Chanu with a total lift of 173 kg won the prized gold medal.
Athletics
Vikas Gowda: After winning the gold medal In Men's discus throwVikas Gowda became the first Indian man to win a field event gold medal at the Commonwealth Games. Gowda threw the discus to 63.64m to clinch the gold medal.
Squash
Dipika Pallikal and Joshana Chinappa: In Women's doubles finals the pair of Dipika Pallikal and Joshana Chinappa defeated England's Jenny Duncalf and Laura Massaro 11-6, 11-8 in straight sets. The pair gave India their first squash medal in the Commonwealth Games.
Badminton
Parupalli Kashyap: On last day of the Commonwealth GamesParupalli Kashyap in Men's Badmintonfinal defeated Singapore's Derek Wong 21-14, 11-21, 21-19 to clinch the gold, He became the first Indian man in 32 years to win badminton gold at the Games.