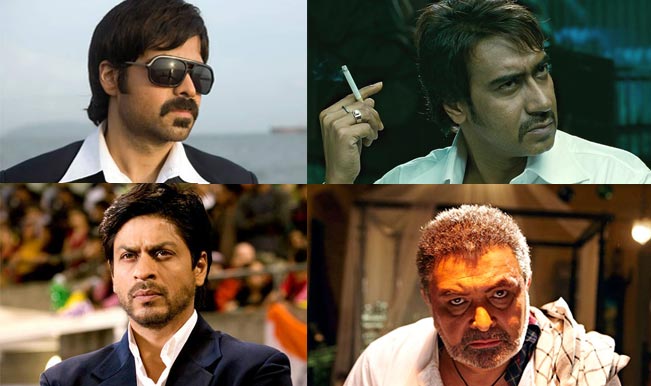 The Eid-Fever is on and it is the time to remember the best Muslim characters of Bollywood. From emperors to gangsters, from tawaifs to nawabs, from poets to singers, Musle-eman has always been an integral part of Bollywood movies.
1. Kabir Khan from Chak De India:
Reciting that 'sattar minute' dialogue, Kabir Khan is most probably among the best Muslim characters Bollywood has ever got. Restoring his lost dignity in a hockey match, Shahrukh Khan mastered the role of Kabir Khan in Chak De India. Directed by Shimit Amin, Chak De.. was among the top 5 movies of 2007 and it went on to be a tax-free venture.
2. Sultan Mirza from Once Upon a Time in Mumbai:
Sultan Mirza is undoubtedly the best character portrayed by Ajay Devgn. His attitude, style and his charisma was a rage in his times. Backed with powerful dialogues written by Rajat Arora, Once Upon a Time in Mumbai will be a benchmark movie in Ajay Devgn's carrier. The movie was directed by Milan Luthria, who went on to direct another super-hit movie 'The Dirty Picture'.
3. Shoaib Malik from Once Upon a Time in Mumbai:
Known for his intense roles, Emraan Hashmi was beyond comparison as  menacing Shoaib Malik in Once Upon a Time in Mumbai. 'Zindagi Ho Toh Smuggler Jaisi' is considered to be one of the best lines to come from the diary of a dialogue writer. The serial-kisser aced the role of a shrewd gangster in the movie. Akshay Kumar tried to match Emmy's excellence in the movie's sequel, but failed big time at the attempt to do so.
4. Rauf Lala from Agneepath:
Folks from the 80′s would never have imagined the 'Chocolate Boy' of their era in an outrageous negative role -the kind he played in Agneepath. Let it be romantic Raja in 'Main Shayar Toh Nahi' or furious Rauf Lala in 'Shah Ka Rutba', Rishi Kapoor has been the master of all trades. To be in the 60′s and giving a tough fight to the man in 30′s (Hrithik Roshan) is the stuff only Rishi Kapoor can pull off convincingly.
5. Zaara Hayaat Khan from Veer Zaara:
The Bubbly-Girl Preity Zinta playing an feisty-yet-elegant Muslim girl was a treat to watch for her fans. Zaara Hayaat Khan is one of the strongest characters to come out from Bollywood movies. Directed by the ultimate Romantic-Maestro Yash Chopra, Veer-Zaara went on to be an epic prem-saga.