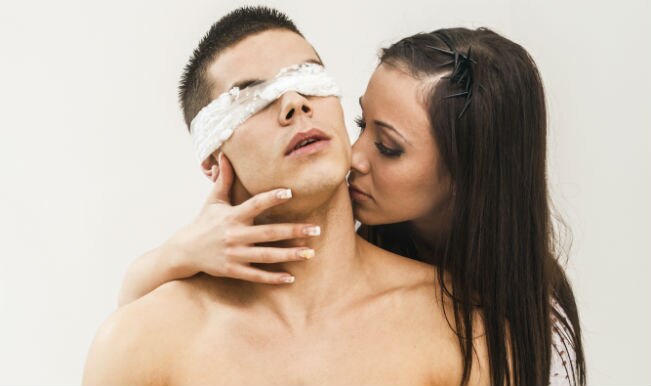 Is your relationship missing the zing thing? Want to pump it up in the most natural way? The following are 11 food items that can provide the spark to your lack luster sexual appetite and increase your libido and sexual pressure.
1. Chocolate
Chocolate contains theobromine — an alkaloid — which is very similar to caffeine. It also contains phenylethylamine, a chemical that produces the feeling of "being in love." So, when your mate talks about how good chocolate makes her/him feel, there is some science behind it. In addition, dark chocolate has a massive amount of anti-oxidants, which are great for the body in general, as they help maintain the immune system. So, treat your bodily urges and dont always be so calorie conscious cause you never know what you are missing out on.
2. Almonds
Almonds are a great source of essential fatty acids. These provide the raw material for a man's healthy production of hormones. Additionally, the smell of almonds arouses passion in females. You can add to the sexual ambience by lighting some almond-scented candles to build up her mood.
Libido dietary tip: Eat almonds raw (with no added salt or sweetness). Alternately, crush some fresh almonds and sprinkle them on your salad to get the energy you need. 
3. Avocado
The Aztecs referred to the avocado tree as a "testicle tree." Avocados contain high levels of folic acid, which helps metabolize proteins, thus giving you more energy. They contain vitamin B6 (a nutrient that increases male hormone production) and potassium (which helps regulate a woman's thyroid gland), two elements that help increase libido in both men and women.
4. Celery
Now, celery may not be the food of choice that you dream of when thinking sex, but it is a great source food for sexual stimulation. Celery contains androsterone, an odorless hormone released through male perspiration and turns women on. Celery is best eaten raw. Wash and cut some, and munch away in bed just before you.
5. Mangoes
The king of fruits, has not only various health benefits but it also helps to enhance your sexual drive. Mango contains vitamin E that is abundantly present in mangoes helps to regulate sex hormones and boosts sex drive! Men and women with low libido should eat a lot of mangoes. Anyway there is nothing like a tasty sticky fruit before bed. (Read: 10 healthy reasons to eat mangoes)
6. Strawberries and Raspberries
Both these fruits have high levels of zinc in their seeds which unlike most fruits are eaten rather than removed. Zincis the nutrient most associated with sex for a number of reasons. These include the fact it governs testosterone which is needed for sperm production. Also a woman's body apparently prepares itself for sex more quickly if zinc levels are high. So chew on these juicy fruits for a spicy night.
7. Bananas
Bananas contain the bromelain enzyme, that increases libido and reverse impotence in men. Also, they are potent sources of potassium and B vitamins like riboflavin, which increase the body's overall energy levels. (Read: Sunny Leone teaches you how to use a condom!)
8. Eggs
Eggs are rich in vitamins B6 and B5. These help balance hormone levels and fight stress, two things that are crucial to a healthy libido. Eggs are also a symbol of fertility and rebirth. Eating raw chicken eggs just prior to sex is said to heighten libido and maximize energy levels. But all bird and fish eggs contain B6 and B5.
9. Garlic
While you don't want to be stinking of garlic during a passionate lip lock, garlic contains allicin, an ingredient that increases blood flow to the sexual organs. If the odour just won't work for you — or you can't stand garlic — go for garlic capsules instead.
10.Figs
Figs are excellent sources of amino acids that increase libido. They can also improve sexual stamina.
11. Raw oysters
This is one of the best known aphrodisiacs. Oysters are rich in zinc which helps in increasing libido. Oysters also contain dopamine, a hormone that helps to build up libido. Try feeding an oyster during your foreplay routine and have her feed you.