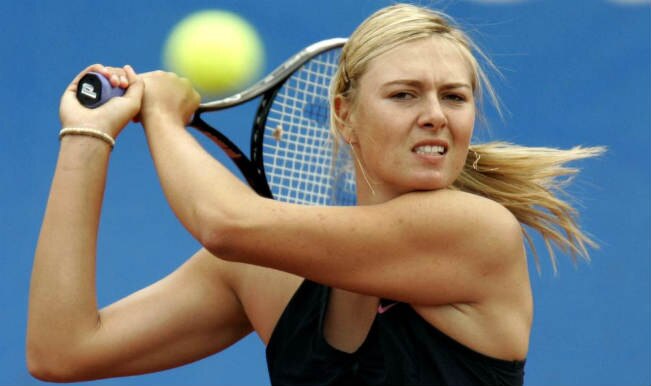 When Maria Sharapova takes court against Simona Halep in the French Open finals she will be seeking her fifth Grand Slam win and second French open title. The Russian Tennis star has won 31 WTA singles title and is ranked number seven on WTA rankings. Here are five facts about Maria Sharapova.
1) In 2003 at AIG Japan Open Maria Sharapova secured her first WTA victory and also reached the fourth round at Wimbledon in her maiden appearance during the same year.
2) In 2004 Maria Sharapova was only 17 years old when she won her Wimbledon title defeating Serena Williams. She became Russia's first woman Wimbledon Champion and in 2005 she became the first Russian woman to be number one in the world tennis rankings.
3) This is Maria Sharapova's ninth entry into Grand Slam final. She has won four and lost equal number of times. Her four Grand Slam titles are Wimbledon in 2004, the US Open in 2006, the Australian Open in 2008 and the French Open in 2012.
4) Maria Sharapova made her Olympic debut at the 2012 Summer Olympics and went on to win a silver medal in women's singles. She lost gold to American tennis star Serene Williams.
5) If Maria Sharapova manages to beat Simona Halep in finals she would be the 12th player in open era to win five Grand Slam titles.