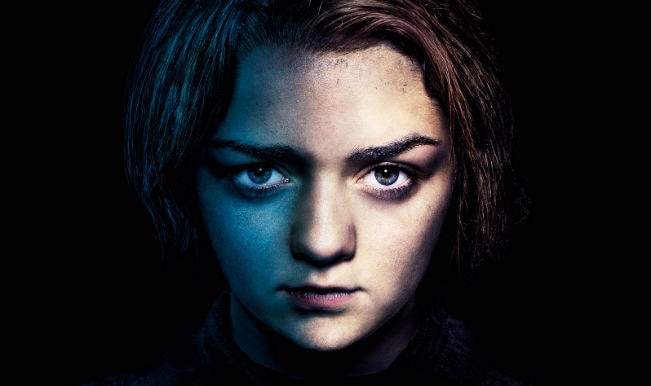 English actress, Maisie Williams, best known for her role in the HBO television series The Game of Thrones celebrates her 16th birthday today. Born on 15 April, 1997 in Bristol, South West London, Williams is seen playing the role of Arya Stark, a wild – spirited independent young girl belonging to the Stark family. Take a look at some of the most stunning scenes (spoiler alert!) that Arya Stark shares with other characters within a span of the four seasons that have premiered till date:-
Season 4, episode 1: Two Swords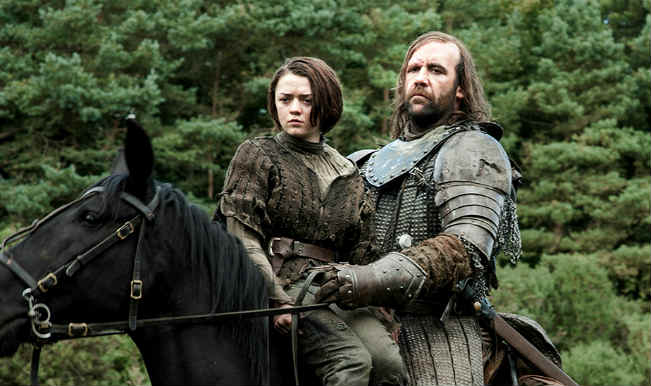 Season 4 begins on a very cold note as the shadow of the red wedding still lies heavily on the minds of most of the characters. Torn and shattered, Arya Stark is still under the captive of the Hound. Both somehow land up in a situation where they are forced to confront some of their old enemies. They break into a fight where the Hound is pinned down against the ground, almost on the verge of being defeated. This is where Arya finally steps up to get her revenge and kills Polliver in the most brutal way possible: by reciting the words he said to Lommy before killing him and she slowly slides the sword through his neck. This scene truly marks the beginning of the violence and the thirst for vengeance that Arya has since so long been waiting for.
All the time spent between Tywin Lannister and Arya Stark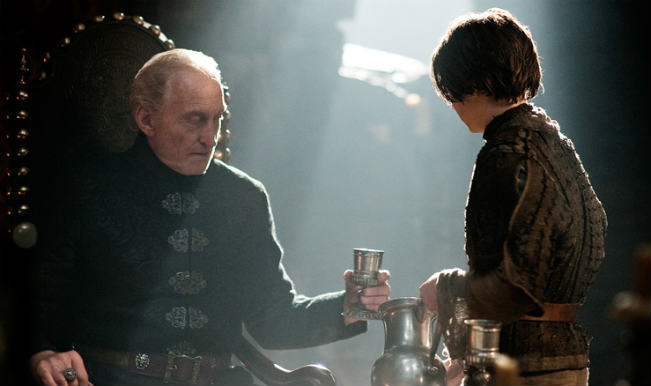 Arya Stark and Tywin Lannister bond over the second season of Game of Thrones as Arya becomes Tywin's cupbearer. Though not fully aware of Arya's identity, Tywin can still see through her, aware of the fact that she is no mere commoner (as she pretends to be). They develop an immediate mutual respect for each other. Arya finds someone who would listen to her speak about her emotions and goals of her life, making Tywin the first person she would talk to after her Father's death. Tywin constantly praises her for her sharpness and ambitions. It is quite a pleasure to watch both of them play with words and lead us through a rather, disappointing second season.
Season 1, episode 2: Lord Snow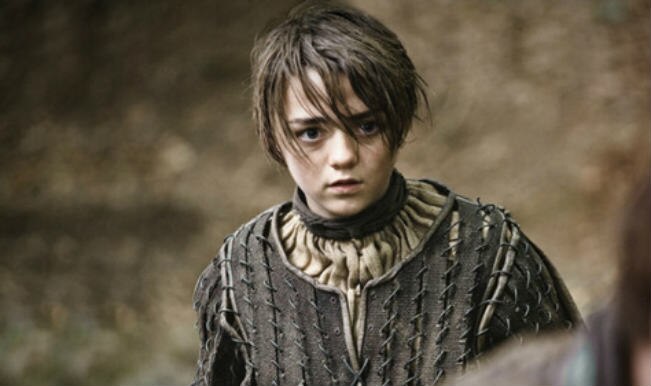 A particularly memorable scene in this episode is when Arya confronts a list of arraying questions with his father, Eddard Stark. Arya seems to be going through so many emotions at the same time- anger towards Sansa and Joffery, guilt and sorrow over the death of her friend, scepticism about her father's decisions. She finally silences her father by asking him a dime of a question when he speaks to her regarding Sansa and Joffery's wedding.
Williams has wonderfully carried out the role of Arya Stark, reflecting just the right amount of temperament while also retaining the childlike qualities. She has earned several awards for her role in the fantasy drama series, Game of Thrones and is set to act in the British film, The Falling. Quite opposite of the kind of character she plays on screen, she still doesn't fail to charm us all.