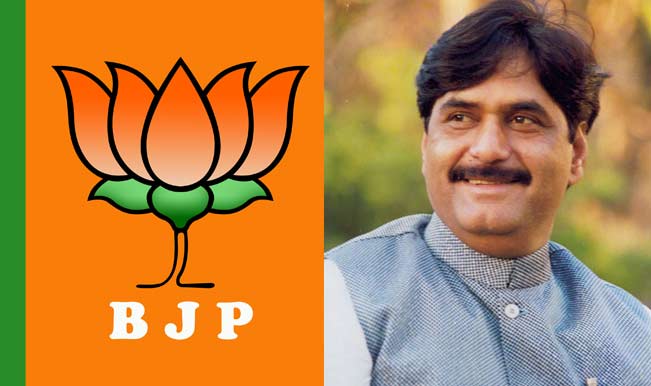 The newly elected Union Rural Development Minister, Gopinath Munde, 64-year-old, was a senior leader and was a prominent OBC face of Bharatiya Janata Party (BJP) in Maharashtra. Gopinath Munde was hailed as a grassroots leader and will be known for his concerns for poor people and farmers. We look back at his life's timeline in 7 points:
1. Gopinath Munde was born in Parali village in Beed district of Maharashtra, on 12th December 1948, to Pandurang Munde and Limbabai Munde in a farmer's family. Not many know thatMunde's wife Pradnya is a sister of late Pramod Mahajan, a senior BJP leader.
2. Gopinath Munde has done his schooling in Nathra village, Beed district where classes were conducted "under a tree".  Munde is a graduate in Commerce.
3. Gopinath Munde got involved into Politics when he met Pramod Mahajan. He later became a member of Akhil Bharatiya Vidyarthi Parishad, and actively agitated against the state of emergency imposed by Indira Gandhi in 1975.
4. Gopinath Munde stint as the BJP's Maharashtra state president in 1986 was one of the highest point in his career. He was then the youngest state president of any political party in India.
5. Gopinath Munde was the Leader of Opposition in Maharashtra Vidhan Sabha from 12 December 1991 to 14 March 1995.
6. Gopinath Munde was sworn in as the Deputy Chief Minister of Maharashtra on 14 March 1995.
 7. Gopinath Munde was a two-time Member of Parliament; first in 2009 and the other in the recently concluded 16th Lok Sabha Elections. In 2014, Munde won the elections by a margin of 1.4 lakh votes. Munde was appointed as Minister of Rural Development in Narendra Modi's cabinet.
8. Gopinath Munde, died in a shocking road accident, early morning today in Delhi. The road accident happened between 6.00 am – 6.30 am in the morning; he succumbed to his injuries at Jai Prakash Narayan Apex Trauma Centre in AIIMS at 7.20 am.