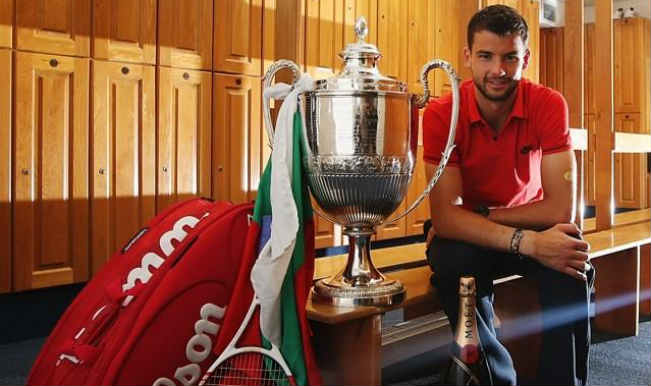 LONDON, July 2, 2014: Five things about Grigor Dimitrov who knocked defending champion Andy Murray out of Wimbledon in the quarter-finals on Wednesday:
1. The 23-year-old Bulgarian has been dating Maria Sharapova since 2013.
2. He was at the centre of a spat between Sharapova and Serena Williams on the eve of last year's Wimbledon. Linked romantically in the past with Williams, she described him as the boyfriend with "the black heart".
3. Nicknamed 'Baby Fed' after the similarity of his game to the great Swiss star as well as the expectations upon him as a Grand Slam champion in the making.
4. Dimitrov and Murray are close friends. He even once tweeted a picture of them sharing an ice bath.
5. Hobbies are cars, computers…..and watches.