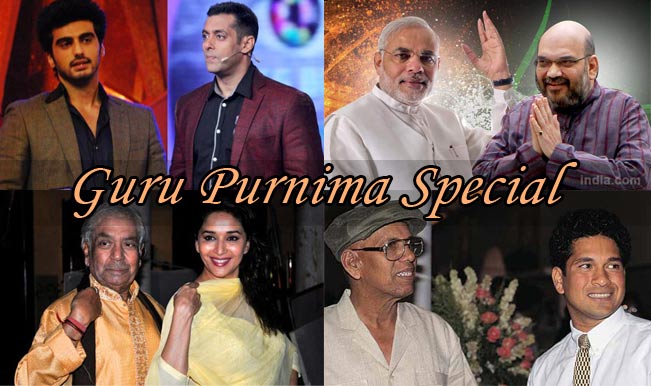 India celebrates Guru Purnima with great enthusiasm every year. Today, social media is abuzz with posts and tweets thanking their 'Gurus' (teachers). A famous Sanskrit shloka that makes the rounds on Guru Purnima is गुरुर्ब्रह्मा  गुरुर्विष्णु र्गुरुर्देवो महेश्वरः । गुरुः साक्षात् परब्रह्म तस्मै श्रीगुरवे नमः  । The shloka means – "The creator Brahma is our teacher, the preserver Vishnu is our teacher, the destroyer Shiva is our teacher. These teachers are 'Source of Absolute'. I offer my salutations to these great teachers." India has had witnessed many idealistic teacher-student pairs in its long glorious history.
We take a look at some of the teacher-student duos that set a class of their own, like Salman Khan-Arjun Kapoor, Sachin Tendulkar-Ramakant Acharekar, Madhuri Dixit-Nene and Birju Maharaj, and so on.
1. Dronacharya and Arjuna (Mahabharata)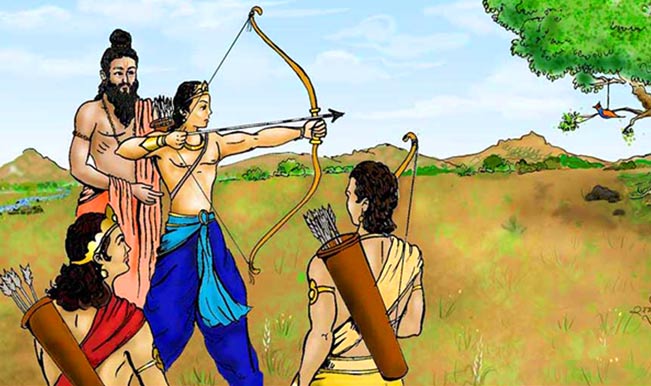 Though Dronacharya and Arjuna fought wars on being either side, no one can deny the fact that it was Arjuna's determination and Dronacharya's teachings that made Arjuna one of the fiercest warriors of all time. Dronacharya's teaching of archery skills to Arjuna is what led to the Pandavas' victory in the mega 'Mahabharata' war, centuries ago.
2. L.K. Advani and Narendra Modi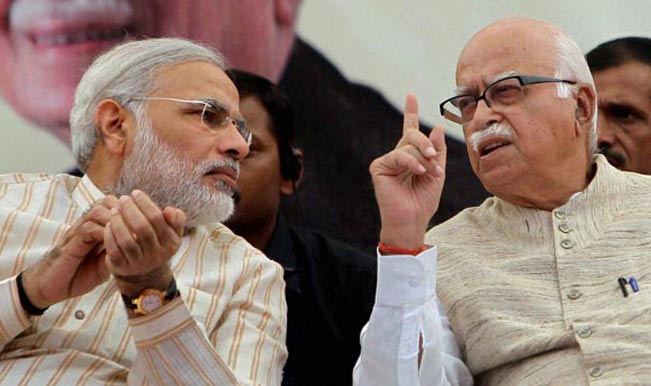 All the false rumours of a wrenched relationship came to an end when tears welled up in Prime Minister Narendra Modi's eyes while mentioning Lal Krishna Advani's name in his first speech at the NDA alliance meet in Parliament. Since Modi's entry in BJP, L.K. Advani has mentored him all through his political career. It was Advani who came to Modi's rescue post Godhra riots in 2002.
3. Ramakant Achrekar and Sachin Tendulkar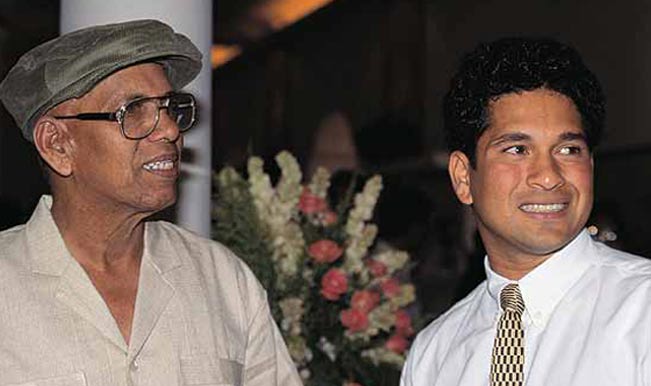 The duo needs no introduction. The name 'Sachin Tendulkar' itself is self-explanatory. Cricketer Sachin Tendulkar's emotional outburst during his brief farewell speech while mentioning his guru Ramakant Achrekar's name said it all. All the success the Master Blaster has garnered over two decades is because of his prodigal age coach, Ramakant Achrekar.
4. Salman Khan and Arjun Kapoor
Yes, you hear it right, Salman Khan and Arjun Kapoor! Salman Khan has been a 'Godfather' of many actors in the Indian Cinema, but the latest sensation Arjun Kapoor fits the 'shishya-chela' bill perfectly. It's not a hidden fact that it is because of Salman Khan's motivation, Arjun Kapoor took to acting. Salman's influence has had immense influence on Arjun's career.
5. Birju Maharaj and  Madhuri Dixit-Nene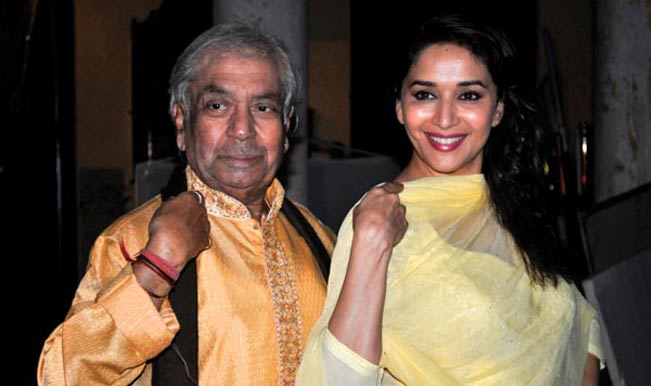 The dancing diva of Bollywood Madhuri Dixit-Nene won millions of hearts with her latkas and jhatkas throughout her Bollywood career. Not many know that the Dhak Dhak girl's success came from her Kathak dancing guru, the great Birju Maharaj. Madhuri Dixit learnt a lot under Birju Maharaj and enthralled the audience with her dancing moves.
6. Narendra Modi and Amit Shah
The newest BJP President Amit Shah's recent surge is all result of Narendra Modi's nurturing early on in his career. Amit Shah stood by Narendra Modi and vice versa through thick and thin and the duo successfully came out as an inspiring pair. A major chunk of Amit Shah's political chivalry comes from his political guru, Narendra Modi.
7. You, Me and Everyone around!
It's a common-yet-meaningful saying that, whomever you come across in your life teaches you something. In the ups and downs of life every passer-by leaves you with a lesson in our life. While some teach you, the others inspire too. Another inspiring quote that goes around is, 'Sometimes you win, sometimes you learn!'
In a lighter vein; you should be proud too, as for someone you're a teacher too! *wink* Which of these Guru-Shishya pairs do you like the most?