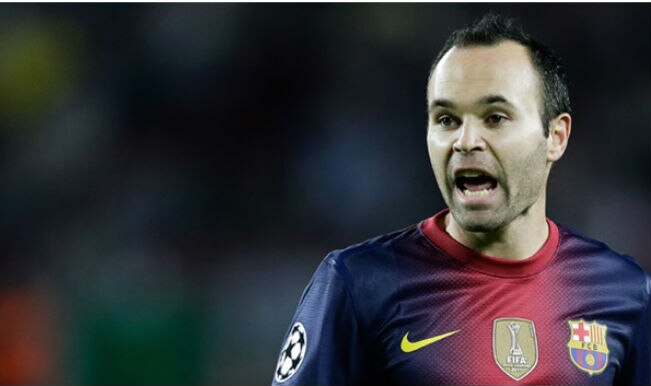 One of the greatest footballers out there, Andrés Iniesta Luján is striking both on the field and off it. The footie from Spain has gone from a small town to becoming a player for the national team. Since making his debut on the field at the tender age of eighteen, he has gone to play for Barcelona FC, one of the most prolific teams out there. And yet, somehow he manages to stay ordinary.
One story even tells the story of Iniesta as he walked into a café one day. A woman thought he was a waiter, and gave him her order. And he promptly went to the kitchen and got it for her, even as she realized what she had done! Besides scoring a winning goal at the World Cup, he also had to deal through some personal tragedies, including the death of his teammate. His father loves him unconditionally, and even has made a shrine of sorts with his pictures on it.
This is a perfect example of how humble he is, even as he remains agile on the stadium. And on his birthday, we put up a list of some of his most memorable quotes.
10. If there is one thing that all players have in common it is that winning, competitive gene; the ability to overcome obstacles and fight for what you want from your career.
9. Some people like you, some people don't. In the end you just have to be yourself.
8. I get the feeling people respect me and that there is affection for me. That makes me happy.
7. When things don't go your way you have to count to ten, wait until everyone calms down a little, and take the time to think and use reason… If we want to keep competing like we have been and fight for titles, we need to improve many things for the simple reason that to keep on winning you always have to get better.
6. Perfection doesn't exist.
5. I don't consider myself a star.
4. You have different sorts of people in life, so why should it be any different in football?
3. There are moments when the human body can overcome things you would never expect.
2. If you win without sacrifice you enjoy it but it's more satisfying when you have struggled.
1. I like to watch soccer, no matter what teams or players are in the field.