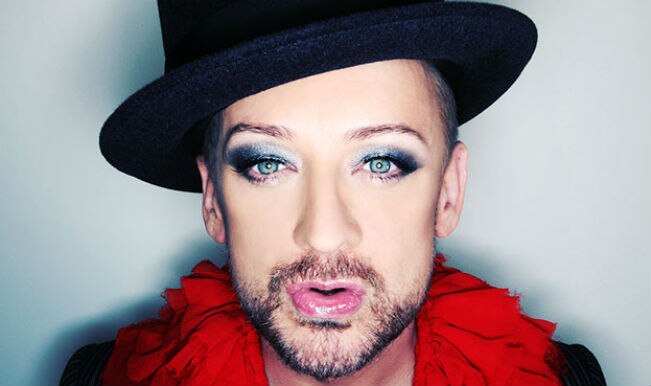 Be different, and everyone remembers you. And if you doubt that this saying is true, just take a look at the classy Boy George. His unique sense of style, coupled with amazing vocals, make him a diva. In the true sense of the word. The talented singer also happens to write his own songs. At first, he formed his own band with other eccentric mates, called the Culture Club. He then went solo, and it has been a good decision so far. His life, like any celebrity's, has been marked by controversy. But that has never stopped him from being the best. As he turns 53 today, we check out his top 3 songs ever made. Enjoy.
1.  'The Crying Game'
This heartfelt but powerful song talks about how and why people cry. It also shows the sadness that comes sometimes, when a person is in a relationship. Boy George worked really hard on this song as a comeback, and it paid off. The song has an otherworldly feel, and is vocally fantastic.
2.  'Il Adore'
This song makes anyone listening to it, at least choke up with emotion. It is about a person who is dying of AIDS. Boy George sang this, probably since many of his friends were falling victim to the deadly syndrome. The words 'il adore' mean 'he loves' in French, and the beautiful song is a must-hear.
3.  'Karma Chameleon'
Oh, wow. When this song released, it was number one almost everywhere in the world! Boy George actually sung this with his band, Culture Club. It is basically a motivating song, that speaks of people being afraid to be left alone. According to the song, if a person isn't able to act as they feel, then nature pays them back in some way or the other.